Are you well paid in Supply Chain and logistics?
Let's review supply chain jobs and salary, through a full Supply Chain Jobs list.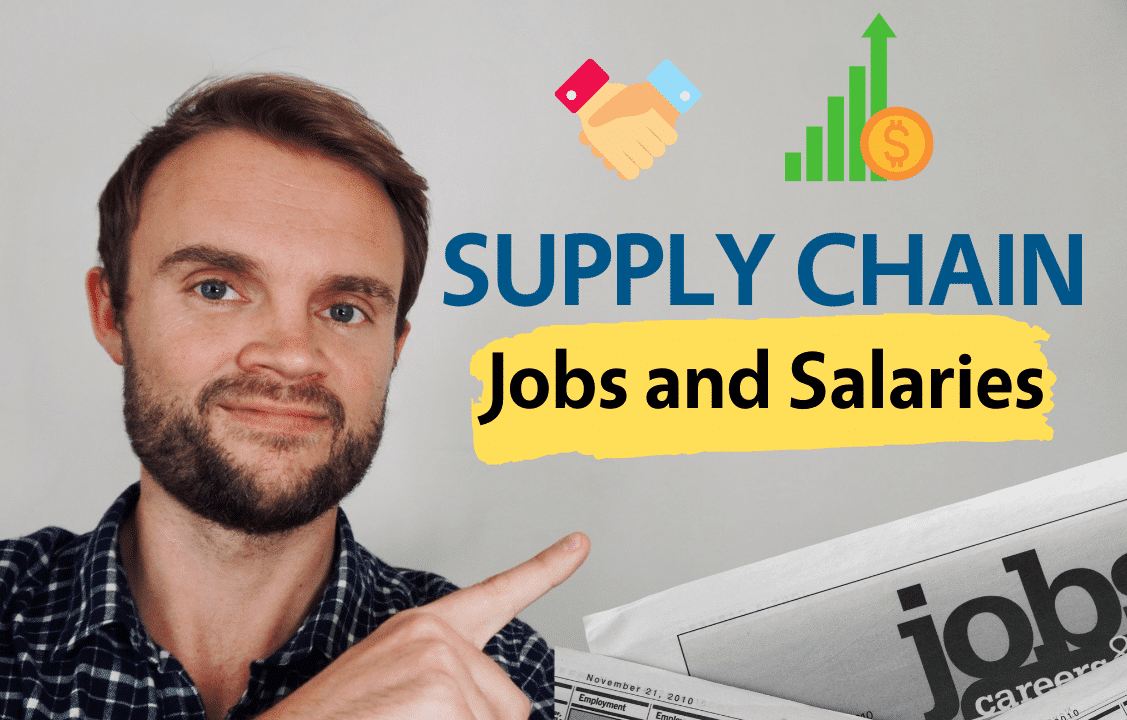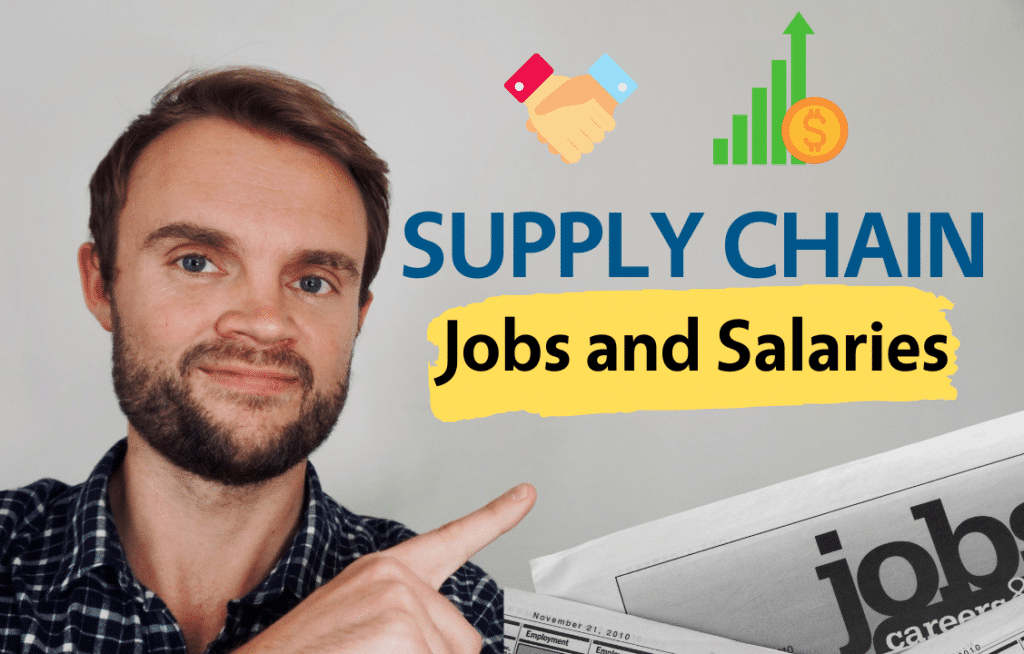 This is a difficult question, that can sometimes be a source of frustration. This was the case at the beginning of my career: a taboo subject, I didn't dare talk about my salary with my managers, and therefore, I negotiated badly. Moreover, I was unable to understand my own value. I tried to find information from my colleagues, but without success, to finally find myself typing "supply chain jobs and salary" on Google to get an idea of what I could earn according to my skills and position.
I now have the answers to all those questions and I will share with you all the relevant information on supply chain jobs and salary.
Why supply chain jobs and salary studies are wrong
Before I get to the heart of the matter, I want to tell you why the figures that can be found about salaries are often incorrect. It is mainly because there are 15 variables that go into evaluating a salary:
1) The country
Depending on the country you work in, your salary will vary for the same position. If I take the example of an average gross salary for a Supply Chain Manager (+ bonuses) :


Between Morocco and Switzerland, we can see a significant difference. However, these salary differences are also linked to the cost of living in the country in question.
2) The city
Salaries can also vary by city for the same reasons. You will not be paid the same if you live in New York or if you live in Houston.
3) The industry
Supply Chain salary is not the same according to sectors. I advise you to focus on growth sectors and avoid those that are relocating.
4) The company
The size of the company obviously has an impact. You will not earn the same salary if you work in a small family-owned business or in a multinational company.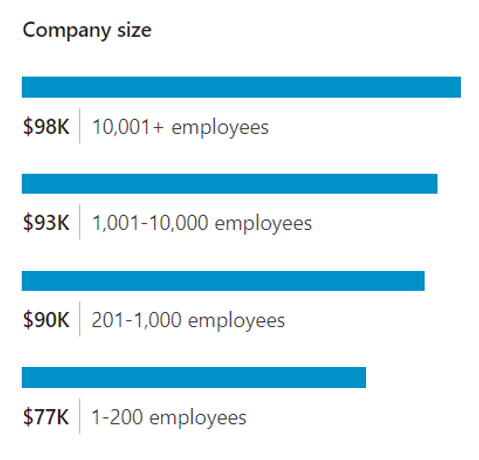 5) The job description
Depending on your position, you may have different responsibilities. As a Supply Chain Manager, you can have a job WITHOUT team management or WITH team management. This obviously influences your salary.
6) The diplomas
Your salary varies depending on your level of education and potentially the school you studied at 👩🎓.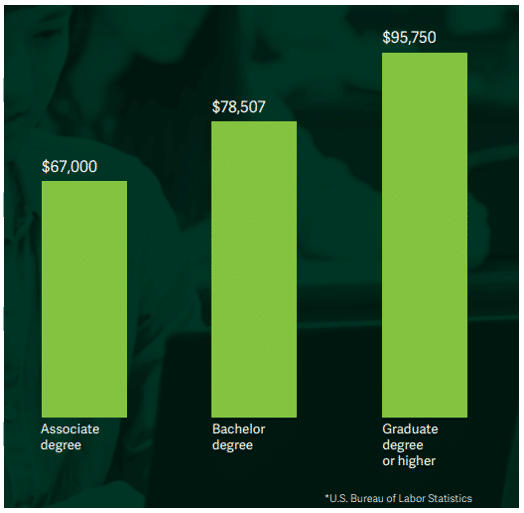 7) Seniority
Your seniority will influence your salary. As an example, for a Supply Chain Manager in France:
Between 1 and 5 years of experience, you can earn between 50,000 euros and 52,000 euros per year.
With more than 15 years of experience, you can aspire to earn between 61 700 euros and 65 000 euros per year.
8) Skills
The mastery of specific tools (SAP, Excel…), certifications, licenses, or languages can impact your compensation. The more specific and unique your skills are on the market, the higher salary you are entitled to.
9) Allowances and bonuses
Even if your base salary seems low, you can end up with an attractive compensation package once bonuses and/or incentives are added 💸 .
10) Fringe benefits
As with bonuses, fringe benefits can make a difference.
11) Taxes
The gross salary is not always representative of what you will really get. I advise you to focus on the net salary, and therefore take into account your tax rate as well as your bonuses (if they are subject to taxes or not). This can make a big difference.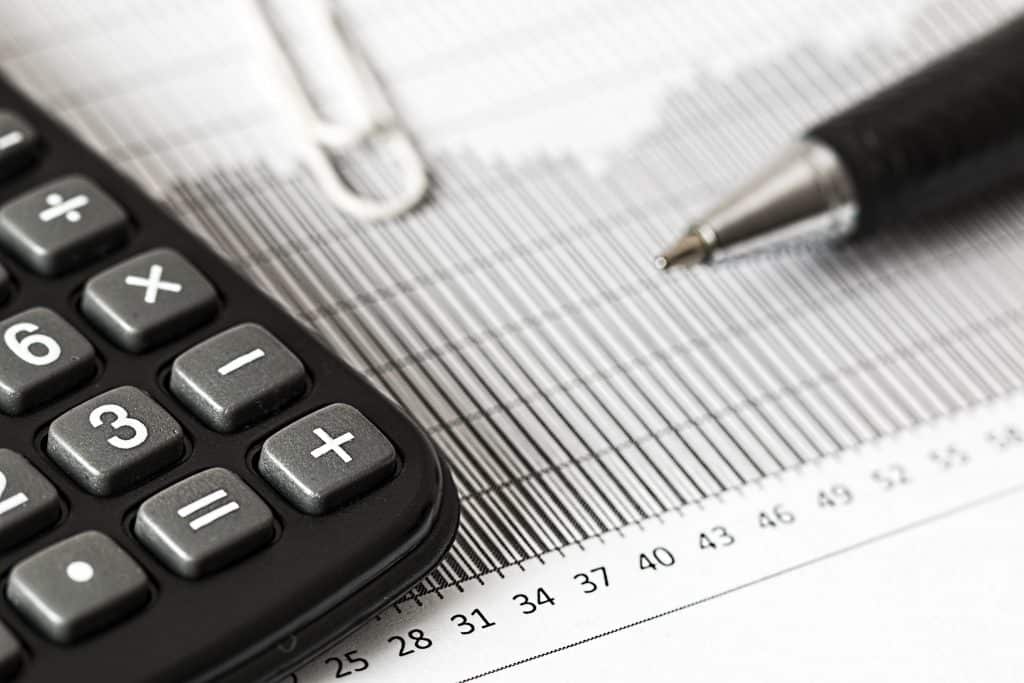 12) Risk levels
Depending on the industry or country you work in, you may have bonuses related to the level of risk. For example: working in China, some companies offer risk bonuses due to the level of pollution that can be hazardous to your health 😷.
13) Performance
Your performance can earn you more money. If you perform better than average and therefore bring more profit to your company, you are likely to earn more.
14) Potential
If you are identified in your company as a high potential element (future leader, future expert… ) your salary will probably be revised upwards in order to make you stay 👩💼 .
15) Negotiation
A method that everyone is able to use, but it's not that easy! Negotiating your salary when you start in a company, or when you receive a promotion, is very important.
Each of these parameters can have an influence on the salary you will receive, that's why it is very difficult to find accurate studies about salaries in the field of Supply Chain and Logistics.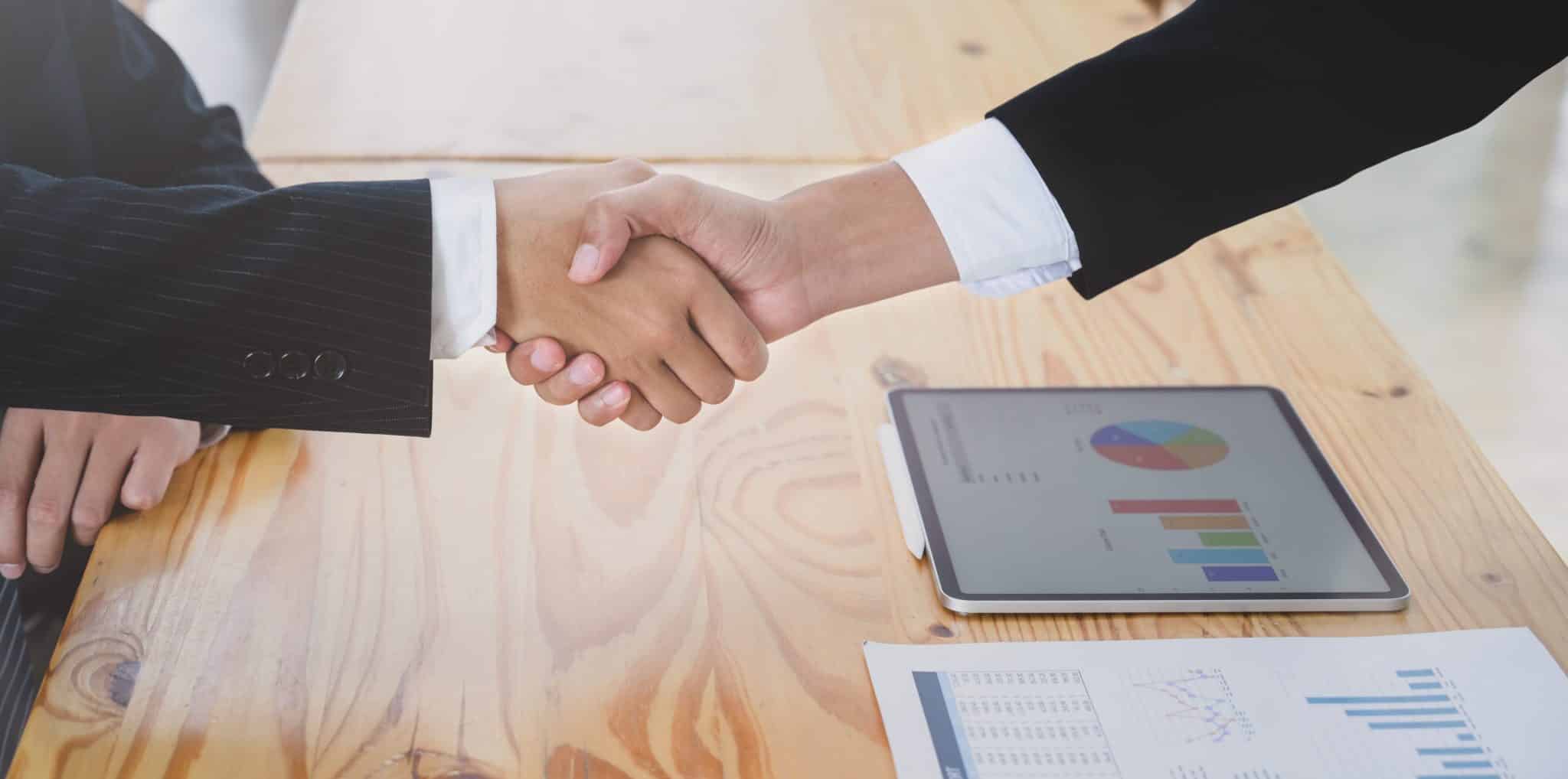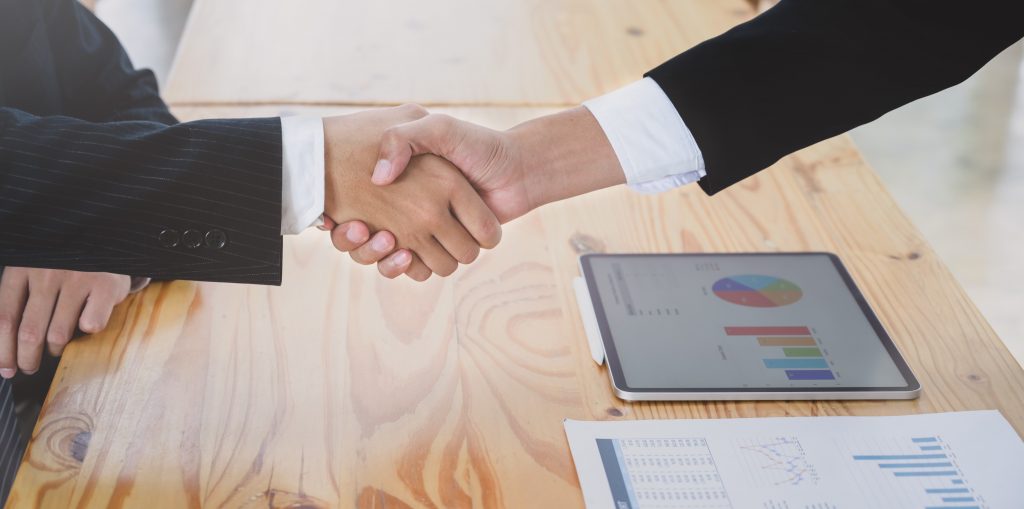 Supply chain jobs and salary trends – Logistics
Big Data, IT, digital, AI… these are the major themes that are driving Supply Chain departments at the moment. Their growing importance in the good functioning of a supply chain makes them necessary skills for some candidates wishing to integrate the logistics and supply chain professions. Of course, there are positions for which these skills are not necessary, but we can clearly see an increase in demand for these kinds of skills, linked to the exploitation of data. Naturally, high salaries follow jobs high in demand.
Engineers are thus privileged. They are even more so when they have commercial or project management skills, as this allows them to manage teams more effectively and reach the positions of supply chain director or supply chain manager. Finally, the sector seems to be becoming more and more professional, with recruiting now almost exclusively experienced students with recognized degrees 👨🎓.
The opening up of economies is increasingly challenging the supply chains of multinational companies wishing to expand. Thus, skills in logistics professions are constantly more sought after and a global understanding of new technologies is essential for supply chain managers and supply chain directors 👨💻. Supply chain jobs have a strategic position within companies and management committees, justifying a high salary for supply chain managers.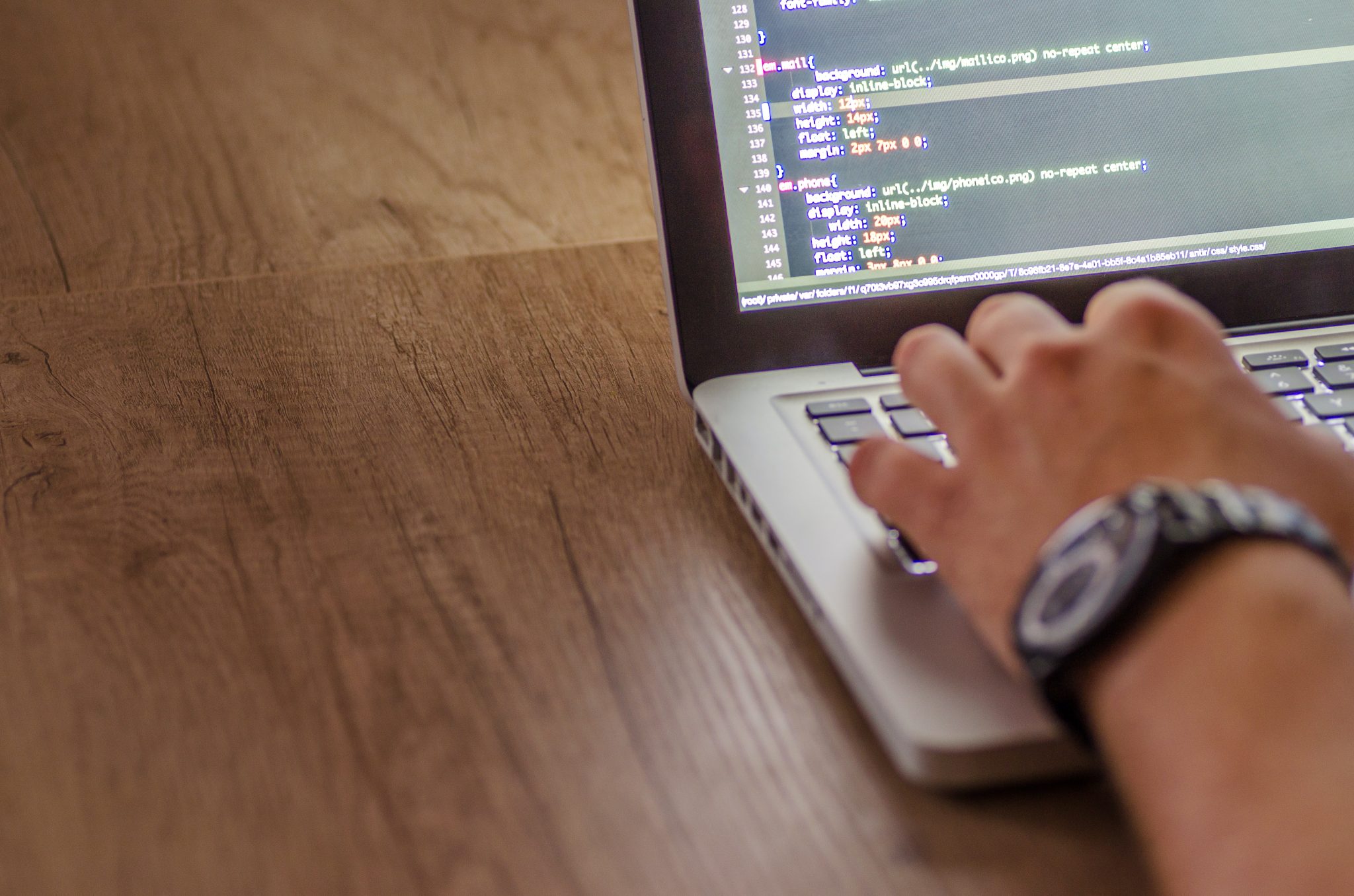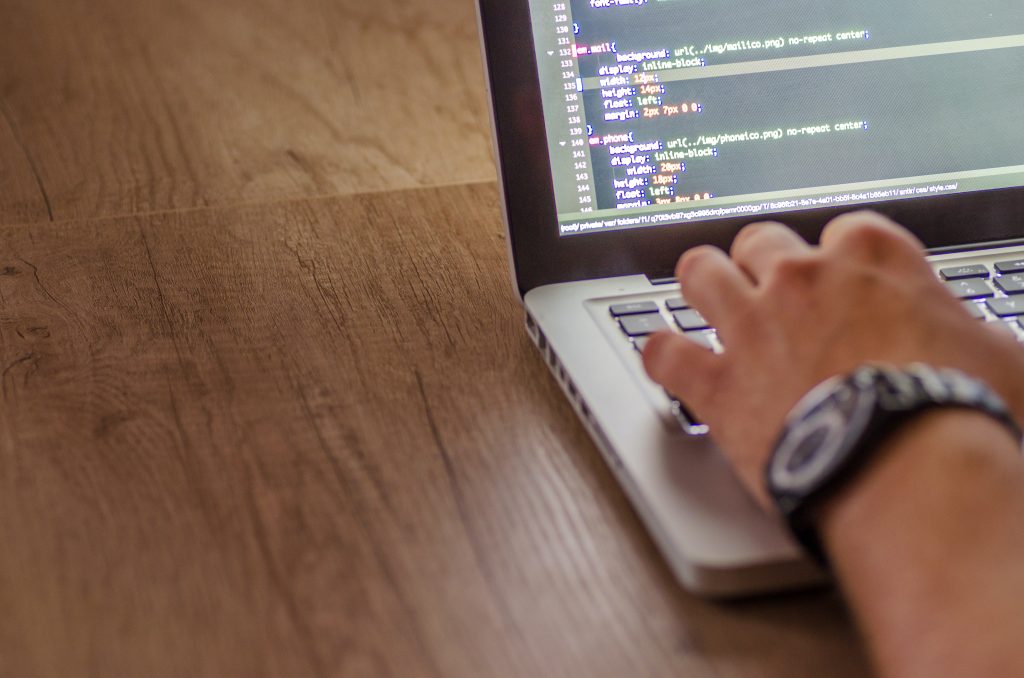 In the era of new technologies, new jobs and positions are emerging, particularly in Demand Planning, Product Management, CRM, Supplier Management, and Data Management.
Supply Chain Salary by profession
The Supply Chain organization can be divided into 5 parts:
Logistics / Transportation
Supply and Demand Planning
Customer service / IT / Finance
Purchasing
Projects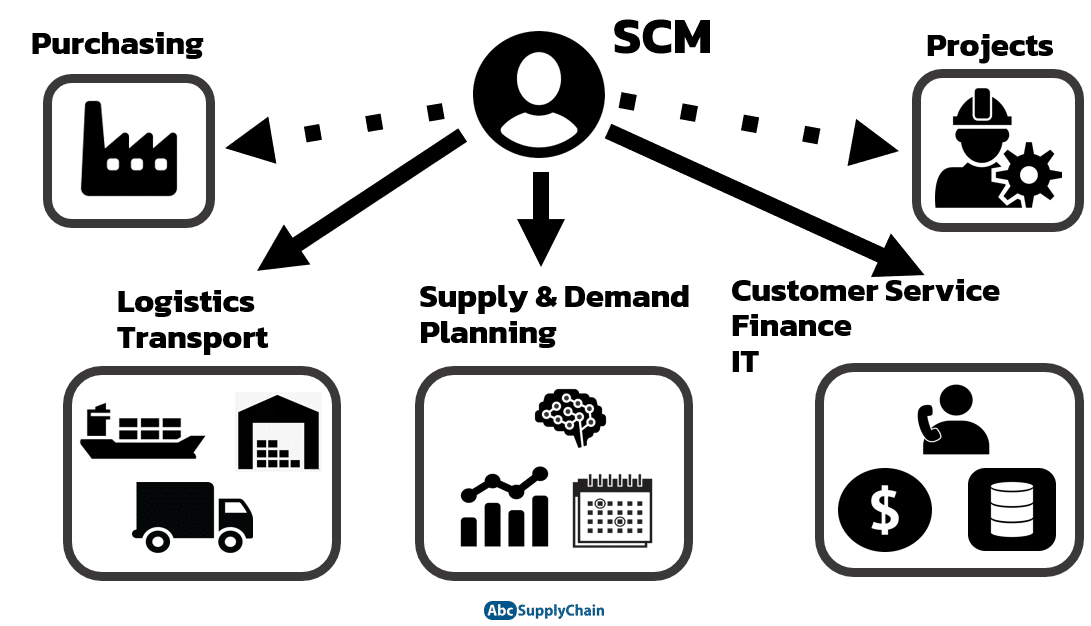 Management salaries
In order to give you the most accurate figures possible, I have made averages of different studies I have found in the US (gross, with bonus and 5 years experience).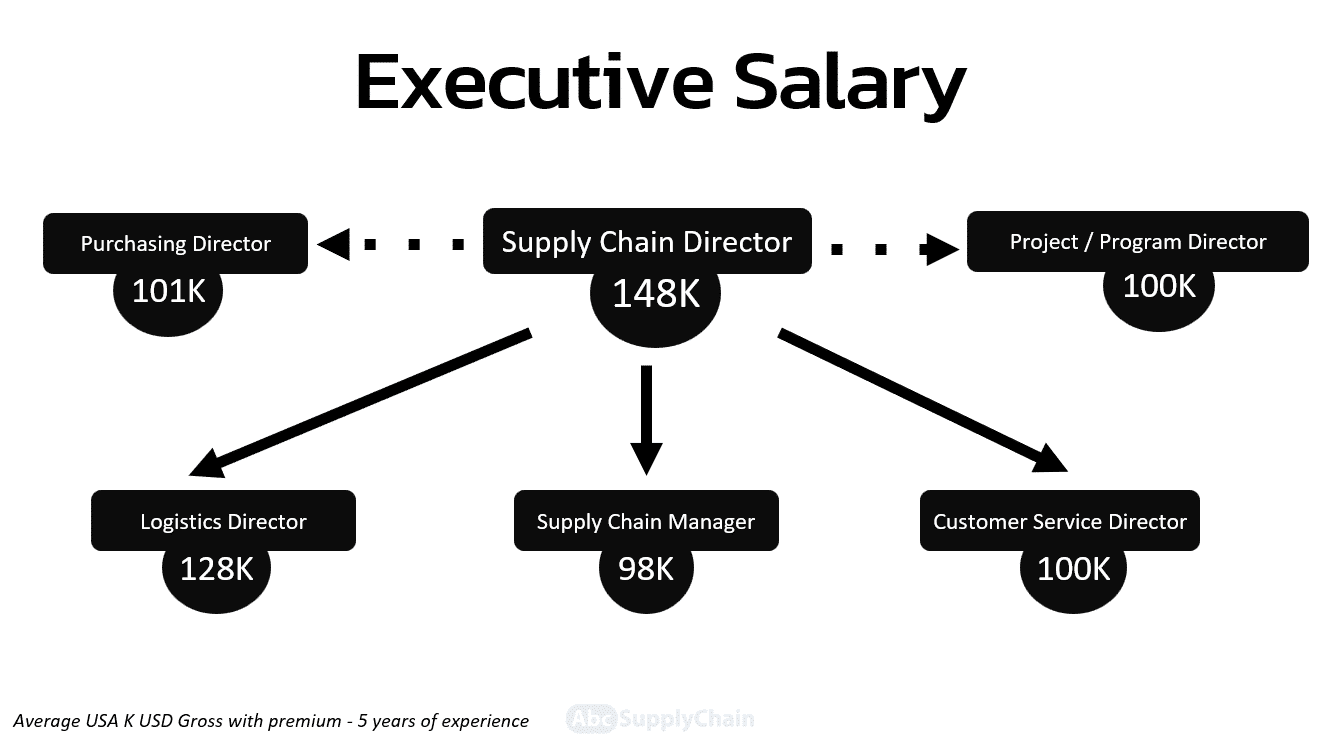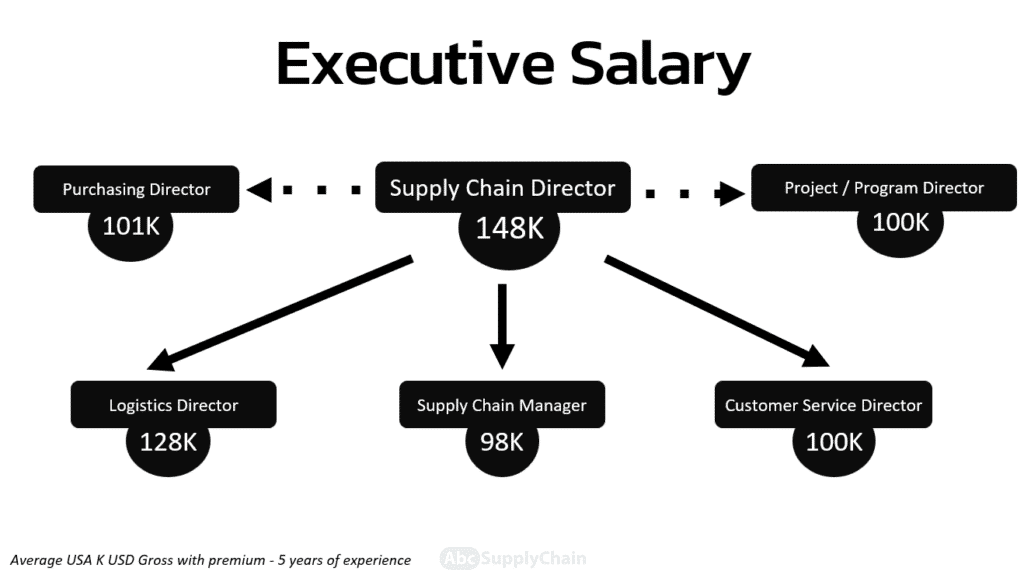 On average, a supply chain director will earn 148K per year (gross average in USA, up to 5 years of experience). The Supply Chain Manager, the Program Director, the customer service director, and Purchasing Director earn around 100K per year on average. The Logistics Director might earn slightly more.
Are you aiming to become a supply chain manager 🧑💼? I'm talking about the 6 essential pillars to getting this job.
Logistics salary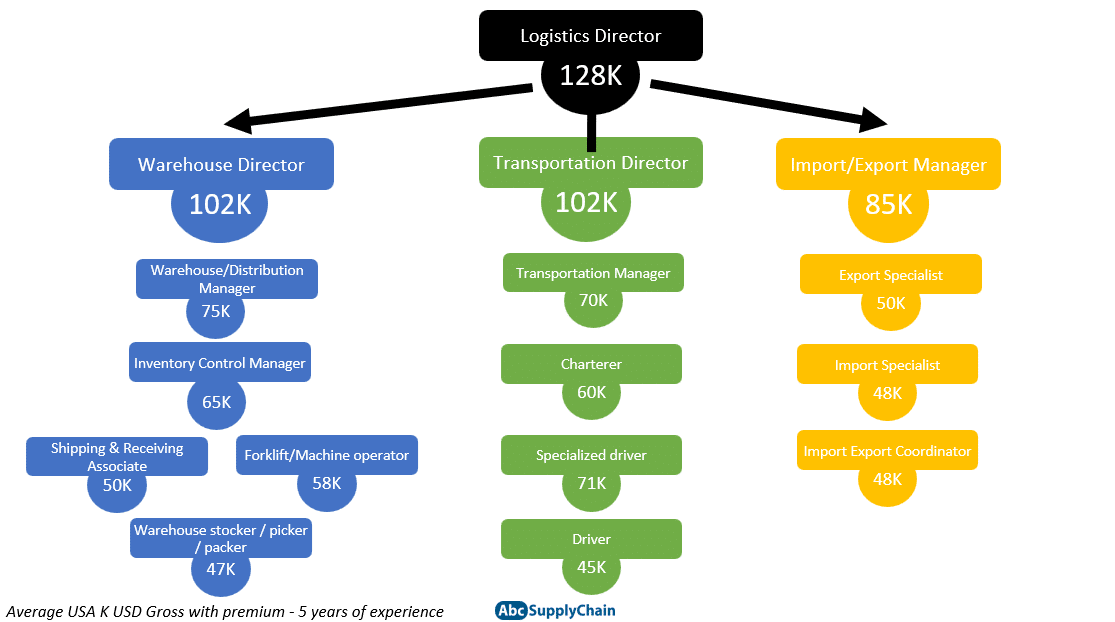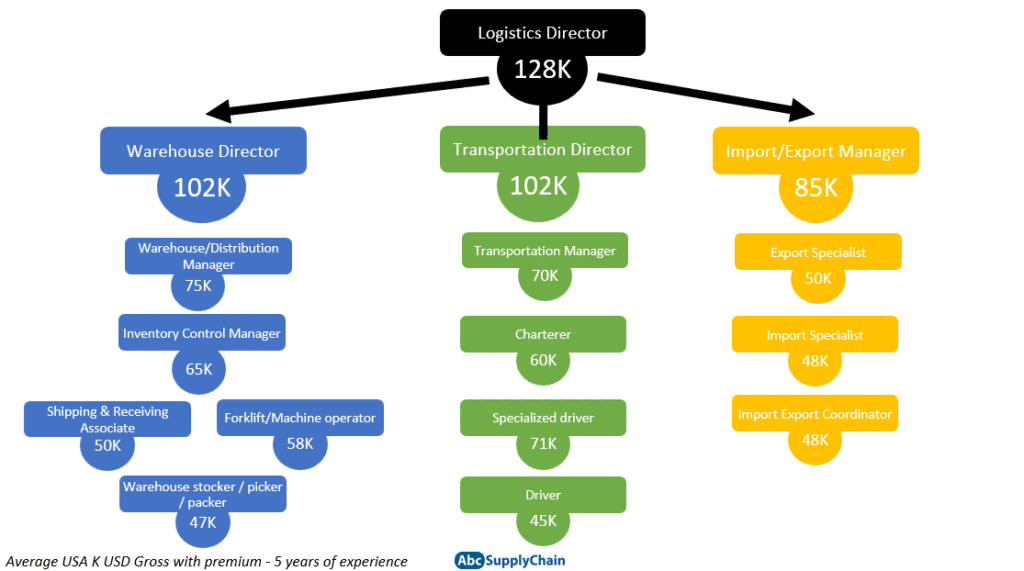 Warehouse Department
Logistics Director: He is responsible for supervising and coordinating the activity of one or more logistics sites in the following areas: technical (reception, warehousing, storage, order preparation, shipping, etc.), commercial (customer relations, suppliers, carriers), social (personnel management) and financial, depending on the performance objectives set. Logistic Director Salary: 128K.
Warehouse Director: he is responsible for overseeing all the activity related to the warehouse. Warehouse Director Salary: 102K.
Operations Manager / Warehouse Manager / Distribution Manager: He is in charge of everything related to operations. He is the right-hand man of the warehouse director. Warehouse Manager Salary: 75K/year.
Inventory Control Manager: he is in charge of inventory compliance by looking at discrepancies between inventory data, location, and labeling/stock numbers. Inventory Control Manager Salary: 64K.
Shipping & Receiving Associate: he checks if incoming and/or outgoing orders are processed and distributed correctly. Shipping Associate / Receiving Associate Salary: 50K.
Forklift Driver / Machine Operator: Forklifts Operators move items using forklifts within the warehouse. Some machines can require training or a permit for certain equipment. Forklift Driver Salary: 58K
Warehouse Packer / Warehouse Picker: he is responsible for retrieving items and preparing orders. Warehouse Packer Salary: 47K
Transport Department
Director of Transportation: He is the head of the transport department. All elements related to transport in his company go through him. Transportation Director Salary: 102K.
Transport Manager: depending on the size of the company, you can have a transport manager without having a director. It will depend on the volume of activity. Transport Manager Salary: 70K.
Charterer: the mission of the charterer is to organize and take charge of the transport of goods by carriers on behalf of his clients. As an intermediary, he chooses the most appropriate means of transport (road, rail, sea, river, and air) for shippers and receivers. The chartering can be national or international. Charterer Salary: 72K.
Specialized Driver: salary can hugely vary depending on the type of vehicle and goods transported. Needs a license or specific training to handle certain products or very heavy quantities.
Driver: Salary can vary depending on the type of truck and experience. It generally starts at 45K.
Import/export team manager: Oversees all import/export processes. Import/Export Manager Salary: 85K.
Export specialist: He takes care of the export of goods. Export Specialist Salary: 50K.
Import specialist: He takes care of the import of goods. Import Specialist Salary: 48K.
Import/export assistant: He is mainly in charge of the administrative work. Import/Export Assistant Salary: 48K.
Training and specialization are the keys to accessing positions with a higher salary.
Customer Relations / Sales Salary
There is always a debate about whether the customer service department should be part of the supply chain. This is often the case in companies that distribute products, and therefore manage goods, suppliers, and customers. However, "customer relationship" involves more than product distribution, as it also includes the whole digital part and customer knowledge.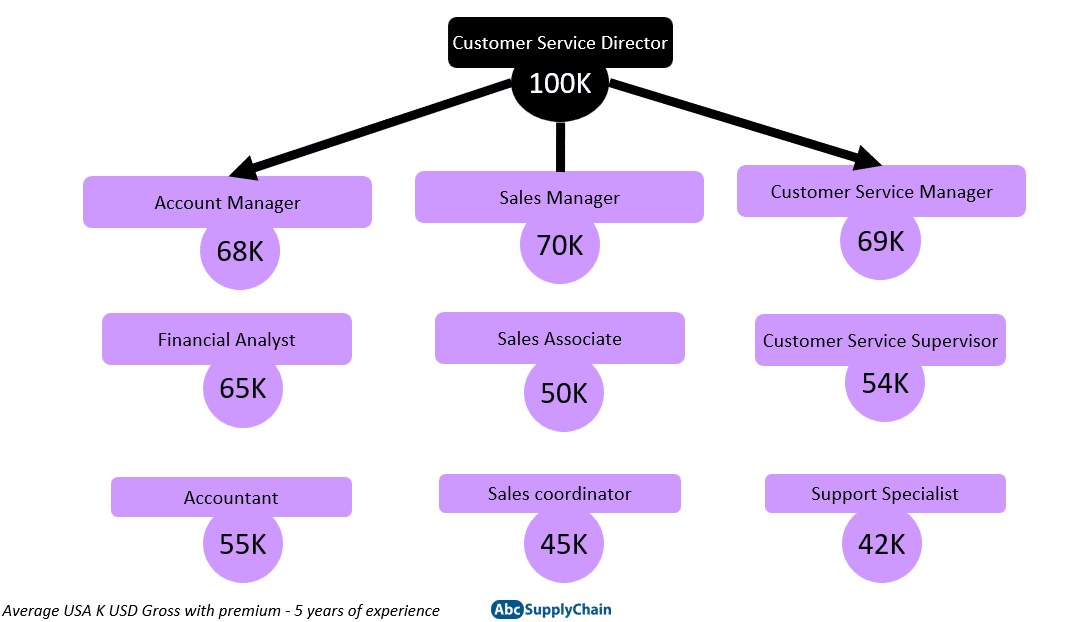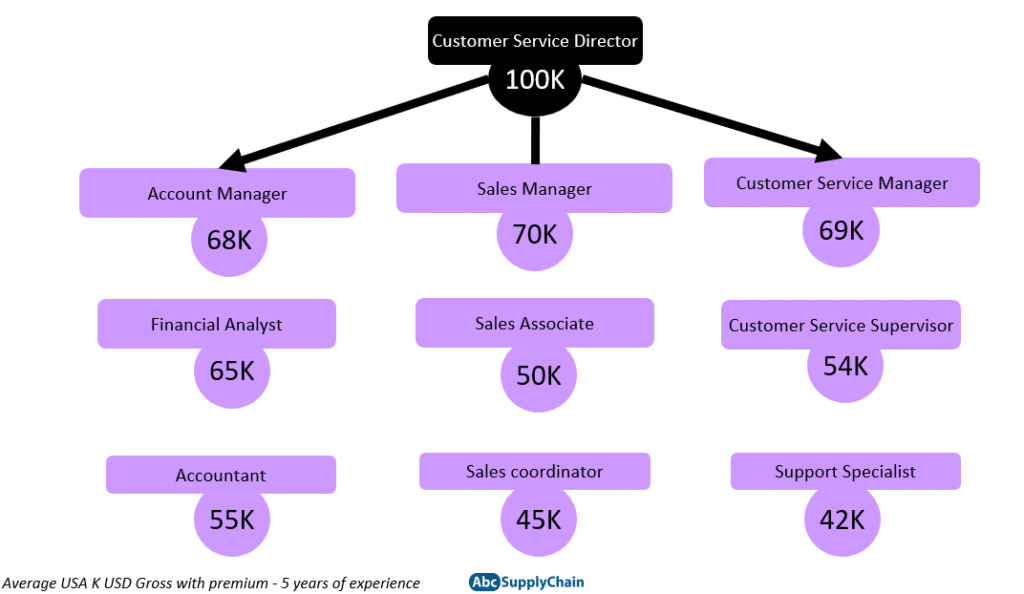 Customer Service Director: He acts as an interface between the Sales Department, Production, and Logistics. He supervises the administrative processing of orders (validation and registration of orders, ensuring compliance with the company's pricing policy) from receipt to delivery to customers. Customer Service Director Salary: 100K.
Account manager: he is responsible for maintaining relationships with a portfolio of customers. Account Manager Salary: 68K.
Financial Analyst: he is in charge of financial planning and analysis. Financial Analyst Salary: 65K
Accountant: he reviews financial data on a daily basis. Accountant Salary: 55K
Sales Manager: The Sales Manager is involved in all organizational and administrative aspects of sales operations. He is both an actor and a supervisor. Sales Manager Salary: 70K.
Sales Associate / Sales coordinator: he must have superior product knowledge and answers customers' questions. If the job is store-based, the Sales associate must direct customers to the products, manage cash registers… Sales Associate Salary: 50K.
Customer Service Manager: The main mission of the Customer Relationship Manager is to implement, monitor, and control all procedures and tools necessary to improve the satisfaction of the company's customers. Customer Service Manager Salary: 70K.
Customer Service Supervisor: he oversees the customer service team. Customer Service Supervisor Salary: 54K.
Support Specialist: they identify customers' problems and troubleshoot. Support Specialist Salary: 42K.
Purchasing Salary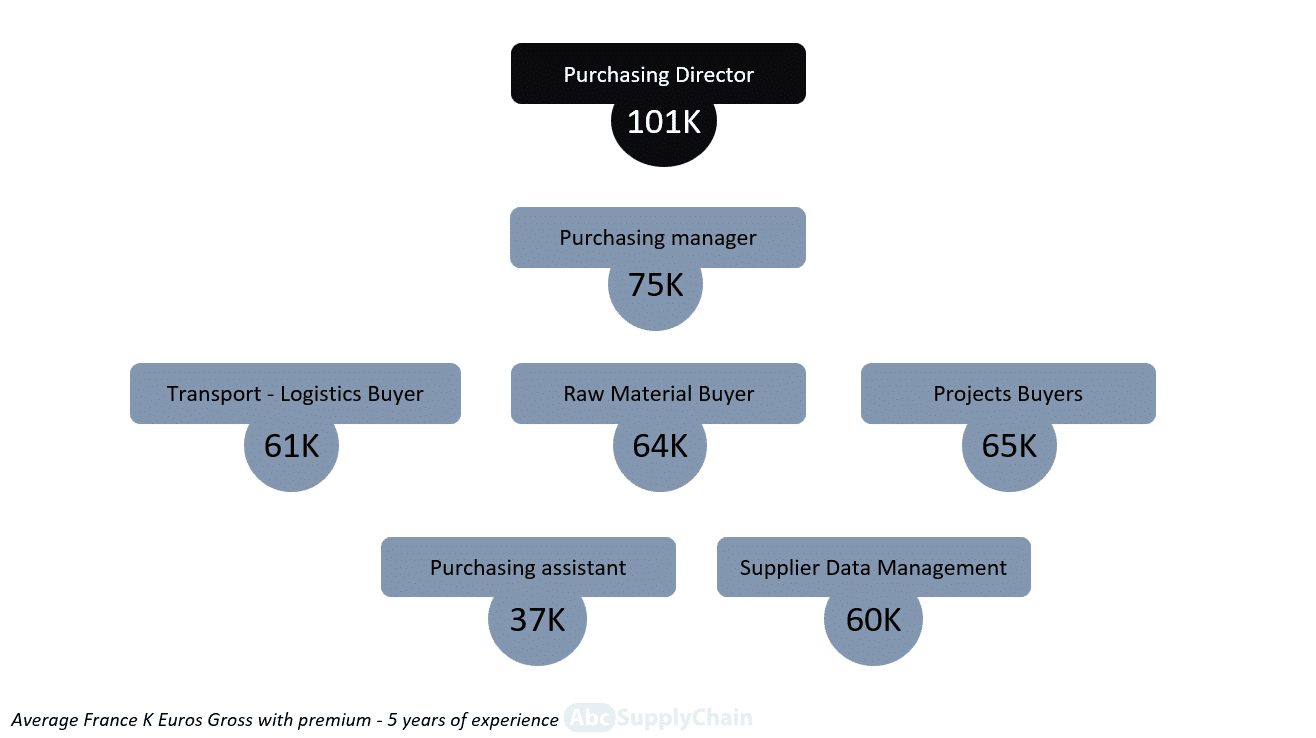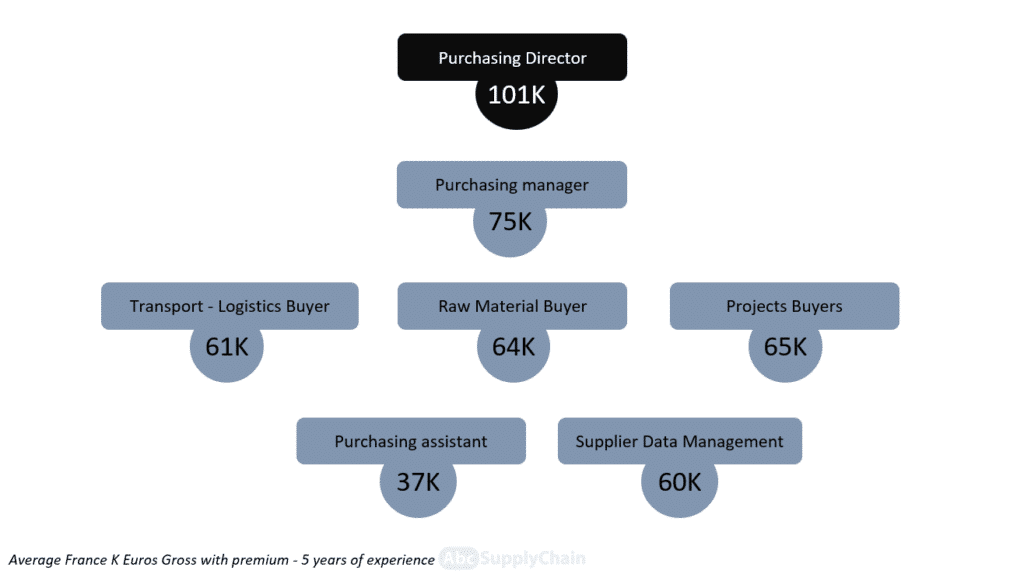 Purchasing Director: He may or may not be attached to the supply chain. He defines and initiates the company's purchasing policy in conjunction with the general management. He must achieve the qualitative, quantitative, organizational and financial objectives set for the purchase of products and/or services. Purchasing Director Salary: 100K.
Purchasing Manager: he initiates, negotiates, and validates the purchase of any product or service necessary for the company's production department or for the company's general operating business. He works in collaboration with the various buyers. Obtaining better production profitability is one of his objectives. Purchasing Manager Salary: 75K.
Transport – Logistics Buyer: He is specialized in the negotiation of transport and storage equipment. Transport & Logistics Buyer Salary: 61K.
Raw material buyer: He is specialized in negotiating raw materials. His salary can be higher, particularly in large groups where the volume of purchases is important. Raw Material Buyer Salary: 64K.
Project Buyer: He/she is specialized in negotiating costs for the integration of new software or the solicitation of consultants. Project Buyer Salary: 65K.
Purchasing Assistant: The Purchasing Assistant collaborates with the operational buyers, for whom he manages the administrative aspects of the purchasing process: follow-up with suppliers, customers, or logistics. Purchasing Assistant Salary: 37K.
Supplier Data Management: guarantees easy access and security of all essential data concerning the company's suppliers. Supplier Data Management Salary: 60K.
Supply Chain Salary
The Supply Chain department is by definition a transversal service: it is the whole chain of value from the sourcing to the customer. The supply chain managerial roles must constantly seek collaboration with other services.


Still, most of the time companies have their own Supply Chain department mainly responsible for coordinating and planning all those activities. The jobs roles are thus highly analytical.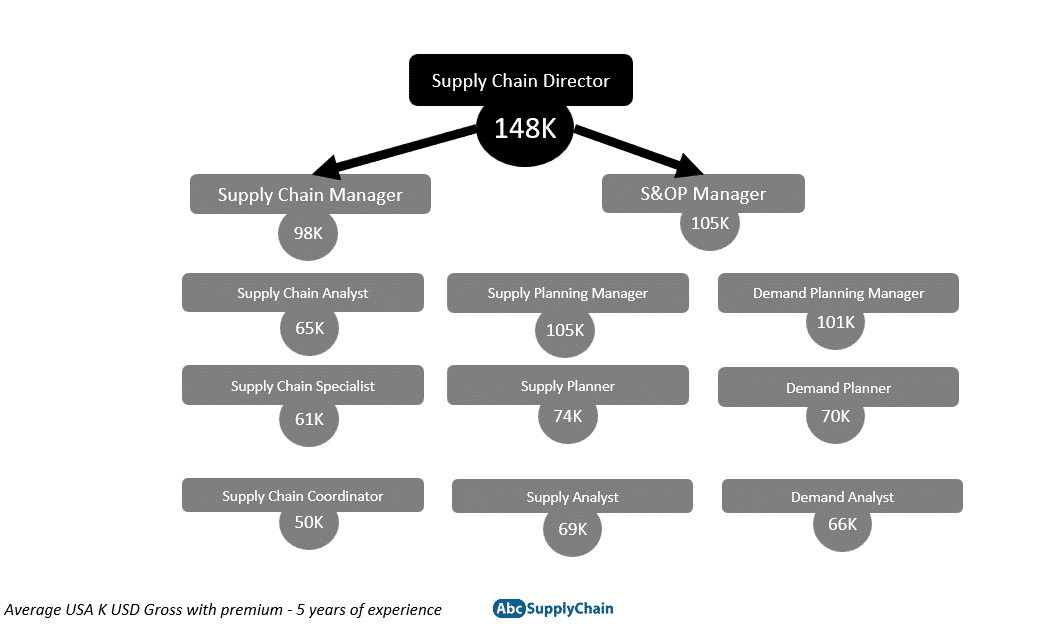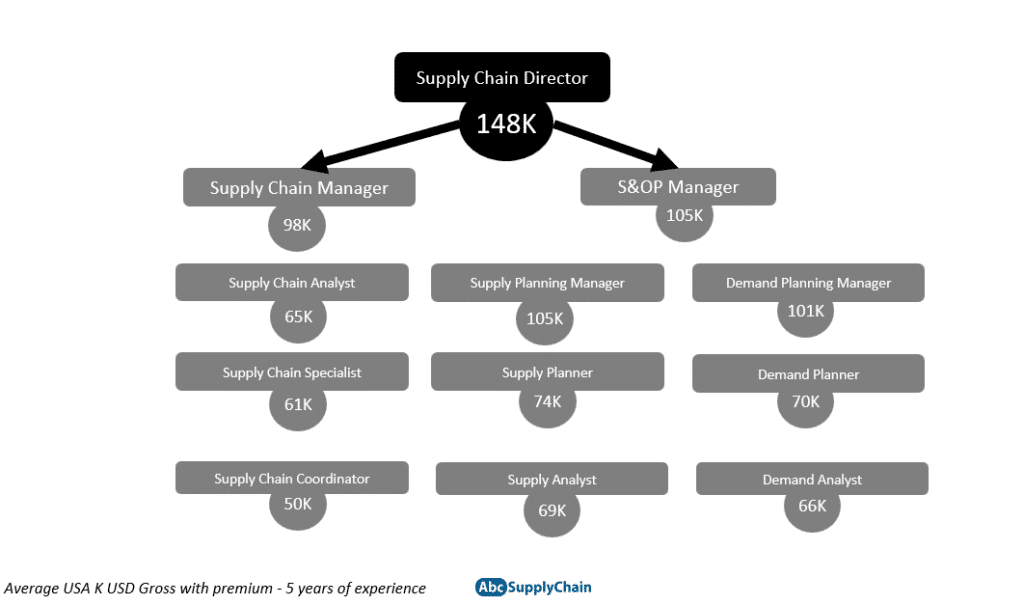 Supply Chain Manager: He leads the Supply Chain team and coordinates the Logistics, Transport, Import/Export, Customer Service, and even Procurement departments. It is a coveted position because it is quite complete. The average salary is 98K. Supply Chain Manager Salary: 98K.
Supply Chain Analyst: He is in charge of reporting and analysis in order to improve overall supply chain processes. Supply Chain Analyst Salary: 69K.
Supply Chain Specialist / Supply Chain coordinator: he is responsible for coordinating and improving supply chain processes. The role is more focused on operations than the Supply Chain Analyst role. Supply Chain Specialist Salary: 61K.
S&OP Manager: This is the Sales & Operation Planning Manager. He works on the elaboration of the ICP (industrial and commercial plan) in collaboration with the different departments and the general management. This allows the company, through cross-functional meetings (Sales, Marketing, Production, Supply Chain, Finance…) to achieve a balance between sales targets, supply, demand, and internal capacities. S&OP Manager Salary: 105K.
Supply Planning Manager: coordinates the entire flow of goods and materials upstream of the production chain or the company's points of sale, according to the demand plan. He manages a team of Analysts and Supply Planners. Supply Planning Manager Salary: 105K.
Supply Planner / Supply Analyst: he is in charge of maintaining overall stock levels to ensure the availability of goods and materials throughout the supply chain. Supply Planner Salary: 74K.
Demand Planning Manager: responsible for analyzing customer and product demand. He manages a team of analysts and demand planners. Demand Planning Manager Salary: 101K.
Demand Planner / Demand Analyst: he is in charge of producing demand forecasts by reviewing sales history, customer data, marketing data, and analyzing external trends that influence demand. Demand Planner Salary: 70K.
The definition of these jobs, as well as the salary, may vary depending on the company you work for.
Projects / Programs Salary
Sometimes, a company can have a Project Management Office that manages different projects within the company. Here is a non-exhaustive list of various project roles in Supply Chain Management. Most of the time, they work cross-functionally within the company, and there is no specific hierarchy between them: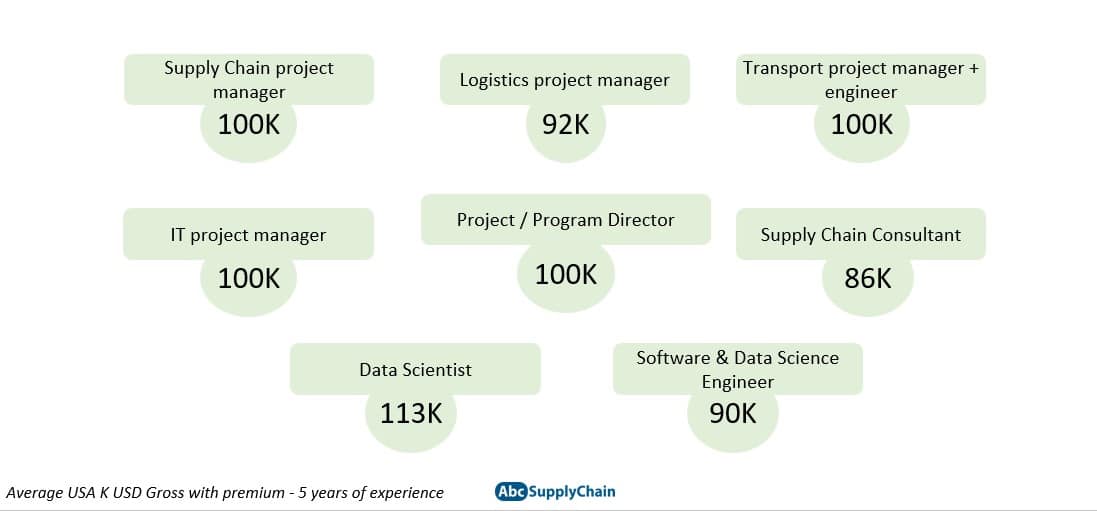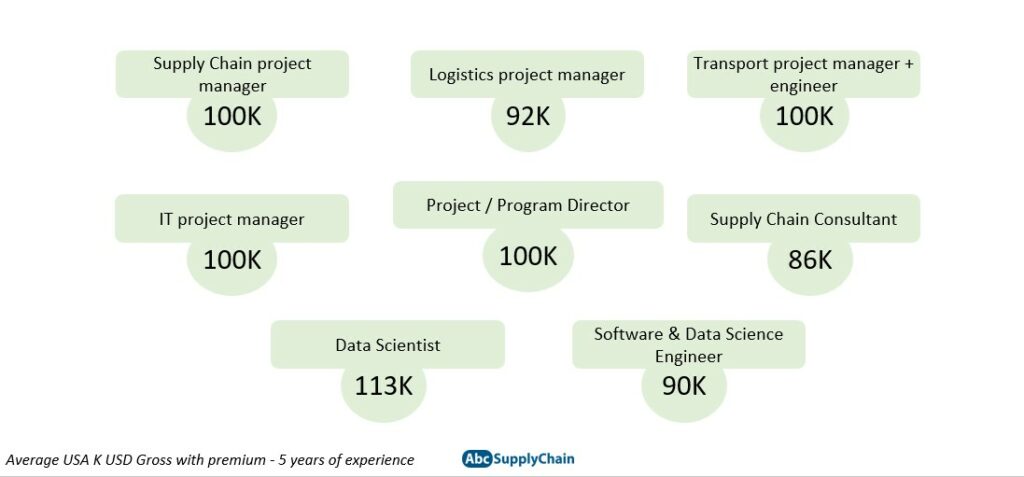 Projects / Programs Director: he is not always specialized in Supply Chain, and he manages the full portfolio of projects of the company. Projects & Programs Director Salary: 100K.
Supply Chain Project Manager: he is responsible for leading operational and transformational projects impacting the whole Supply Chain. Supply Chain Project Manager Salary: 100K.
Logistics Project Manager: He is in charge of optimizing logistic processes. Logistics Project Manager Salary: 92K.
Transport project manager: He deals with projects related to transport. Transport Project Manager Salary: 100K.
IT project manager: He leads the developer teams. IT Project Manager Salary: 100K.
Consultant: He is internal or external to the company. Supply Chain Consultant Salary: 86K.
Data Scientist: He is specialized in data analysis, statistics, AI, and databases. Supply Chain Data Scientist Salary: 113K.
AI & Data Science engineer: He creates systems that will automate processes. Data Science Engineer: 90K.
All these averages are approximations that I have made thanks to intensive research work and the experience I have in the business. I advise you not to focus too much on these figures, because they can vary depending on all the parameters explained at the beginning of the article.
The future of Supply Chain Jobs and Salary
The data shows that while not all salaries are increasing, none of them are decreasing. Positions with a strong technical and IT dimension, such as IT or demand planning positions, are among those whose salaries are increasing, confirming the current market trend towards data exploitation.
It is also noticeable that salaries increase more significantly for positions with high responsibility. Here are two examples: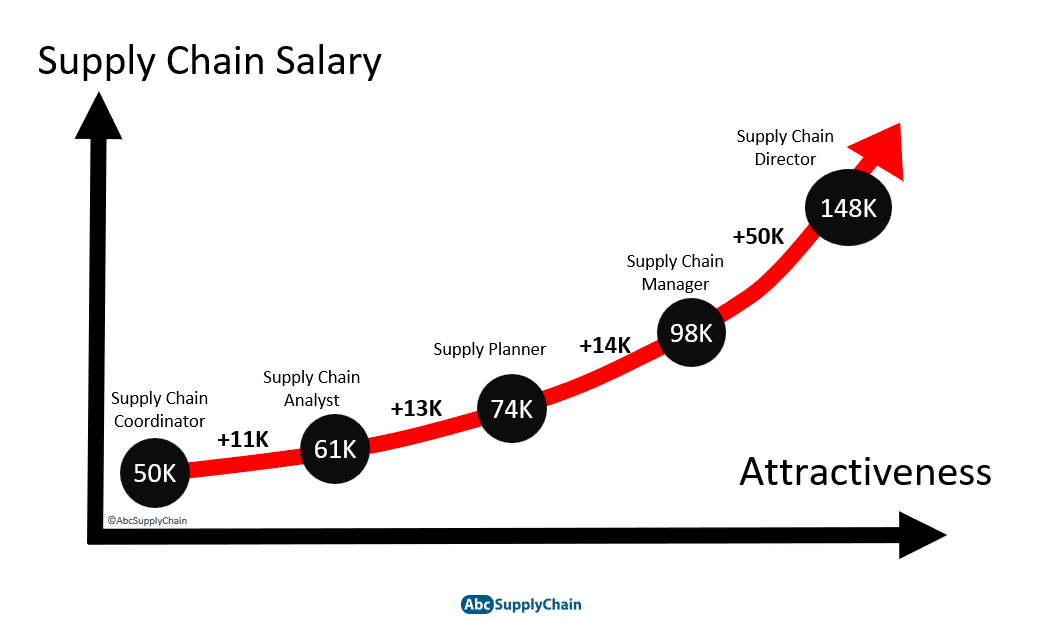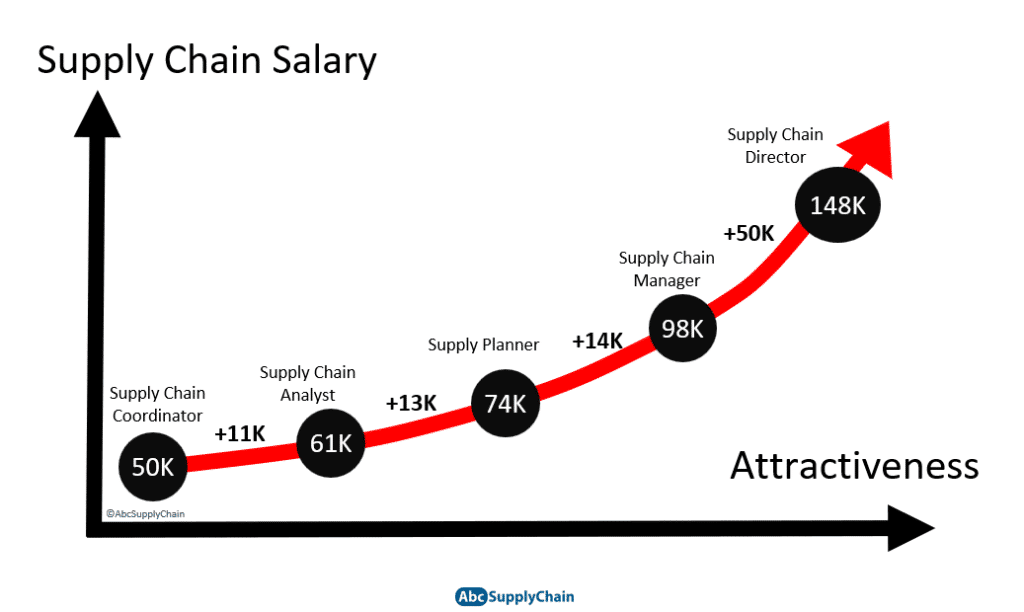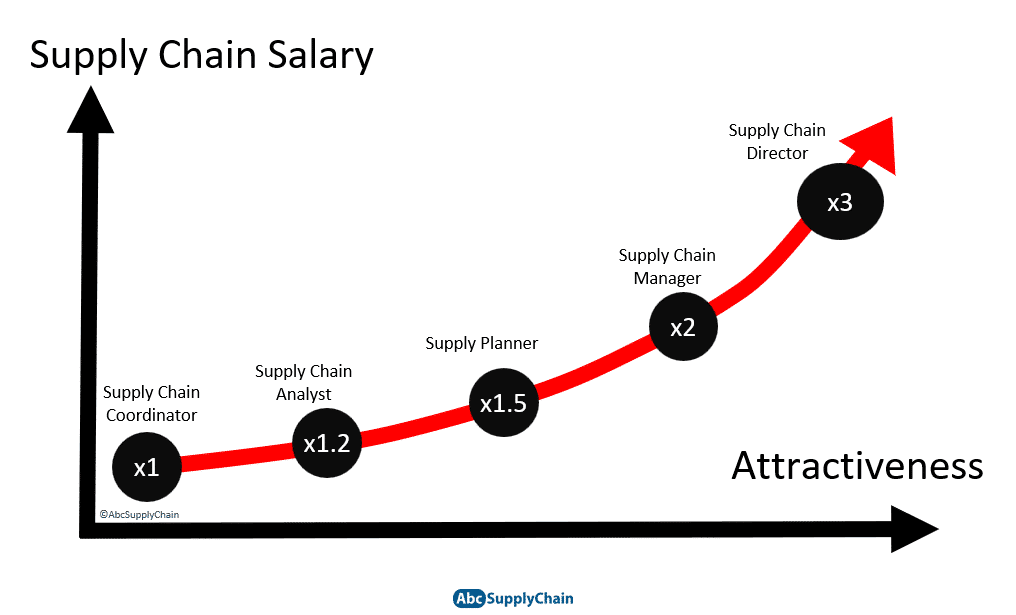 In Supply Chain or Logistics, when you look at the evolution curve, you can see that the increase in the first positions is quite low, but the higher you go in the hierarchy, the more important the growth is. So you have to look at the long term. Your focus should be on having the right experiences in order to be able to evolve and reach positions with high responsibility or high expertise.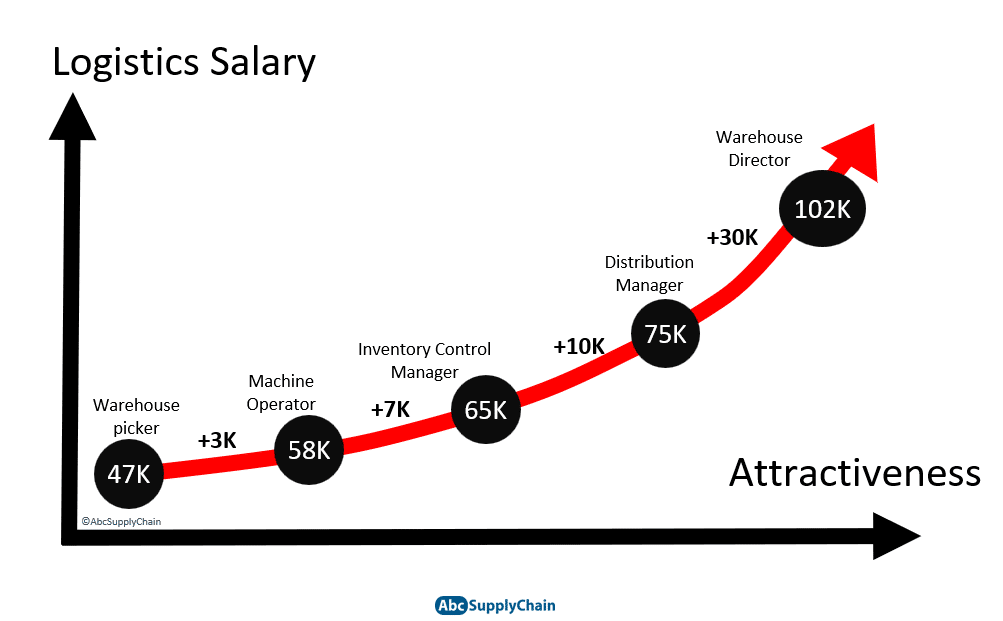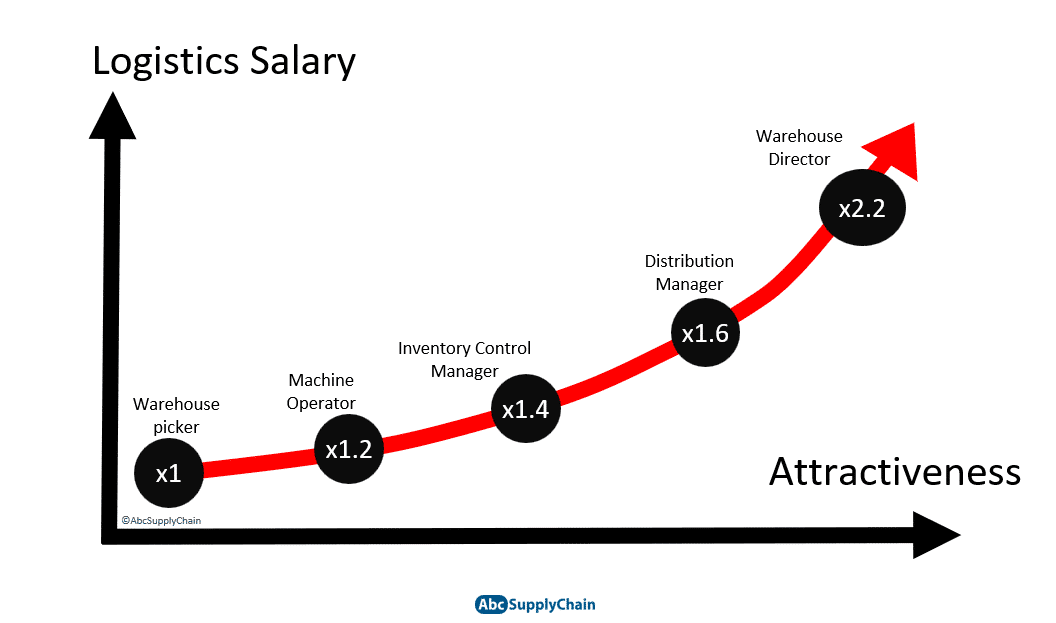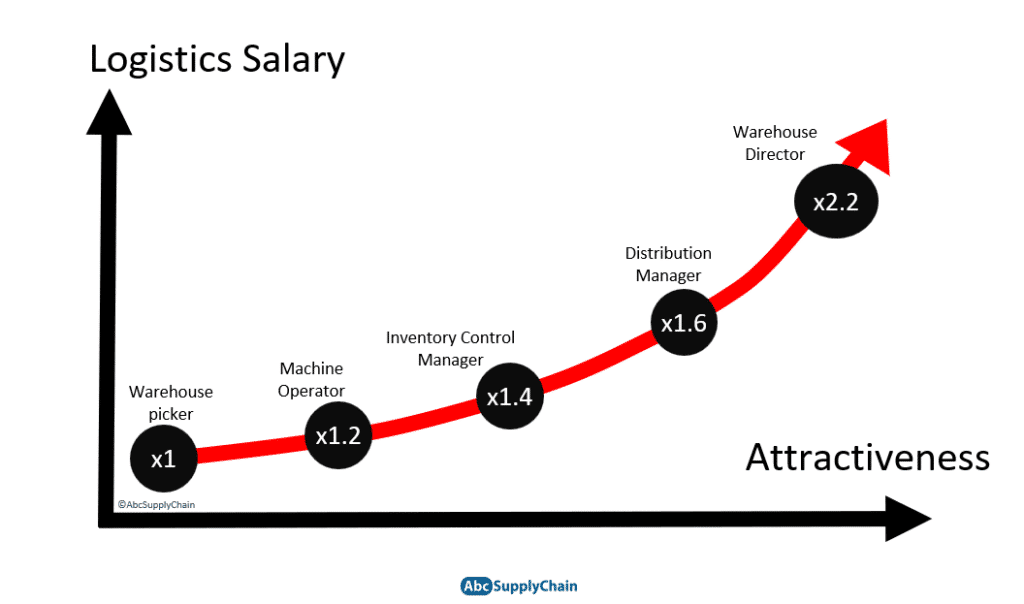 When looking at Supply Chain's future, we can safely say it will be driven by tools and profiles more and more specialized in the management and exploitation of data. This already generates a modification of the competencies, skills, and training required to integrate into the world of supply chain management. The training courses combining Supply Chain and Computer Science are valuable. More specifically, Machine Learning & Data Science training provides the right skills to develop a "Supply Chain Data Scientist" profile. These profiles will be more and more valuable in the future, and this will naturally translate into higher salaries and a potential progression in the hierarchy.
Therefore, here are 6 major trends for the next few years:
1. The use of warehouse robots
Although in place in many distribution centers, current robots are not optimized 🤖. Indeed, while they allow for process automation, this often comes after manual input, reducing the efficiency of the production line.
2. Bringing together logistics and technology companies
It will soon become impossible to distinguish an IT system provider from a company specialized in logistics, as the latter will develop sophisticated software to meet their own needs.
3. Deliveries available everywhere
One of the challenges for all logistics companies is to be able to deliver to the store or consumer's door, regardless of their location, in very short timeframes. The optimization of the so-called "last mile" has become a priority and will be at the heart of the issues for years to come 📫.
4. Autonomous road transport
Although this topic raises global issues in terms of road safety, the progress made in the sector shows that autonomous transportation remains a priority for innovation and research departments 🚚.
5. Social issues and responsibilities of the Supply Chain
What is called CSR (corporate social responsibility) is becoming the focus of attention of companies. Their objective is to limit the social and environmental impact of the company 🌍. This impacts in particular the Supply Chain departments which have to adapt their methods to fit into the CSR framework of the company.
6. The development of connected telecommuting logistics teams
Increasingly developed within companies, especially following the COVID-19 pandemic, telecommuting allows all employees around the world to work from home while reducing travel and infrastructure costs 🖥️.
The 9 pillars to increase your attractiveness
If you want to get a better salary, you need to increase your attractiveness through these 9 pillars: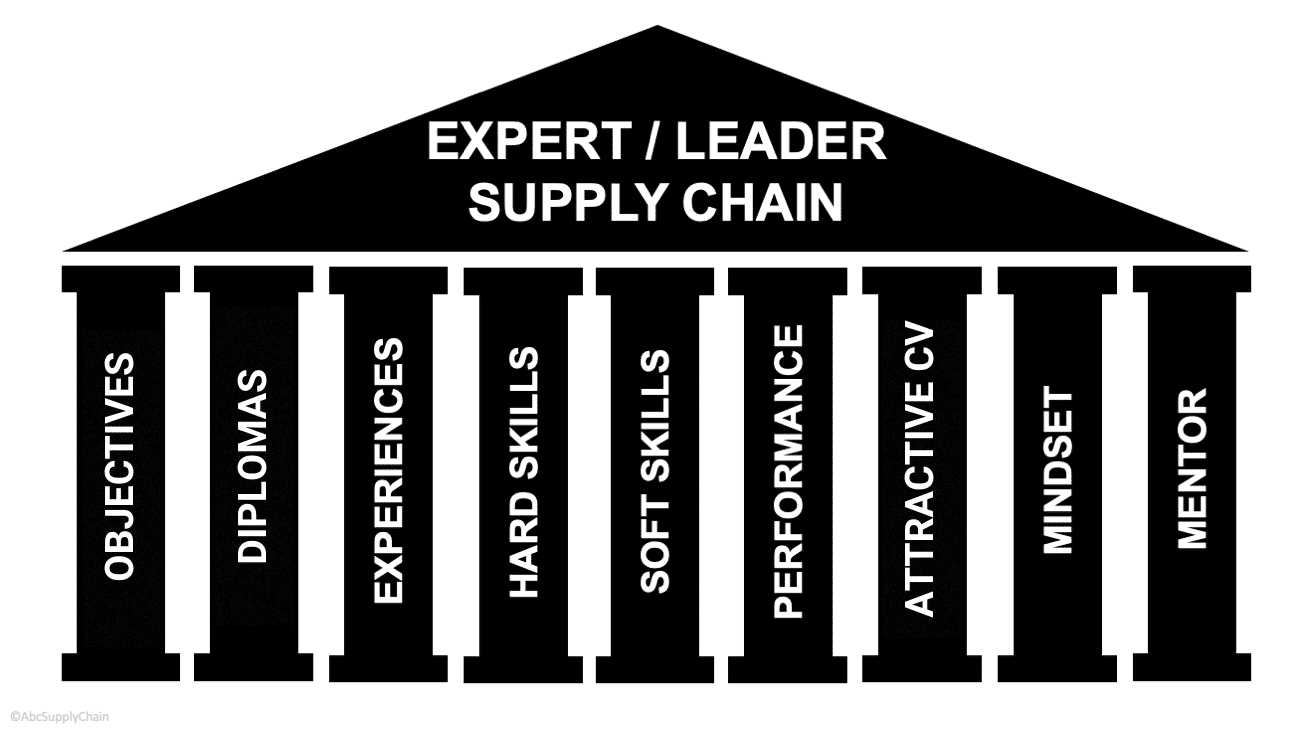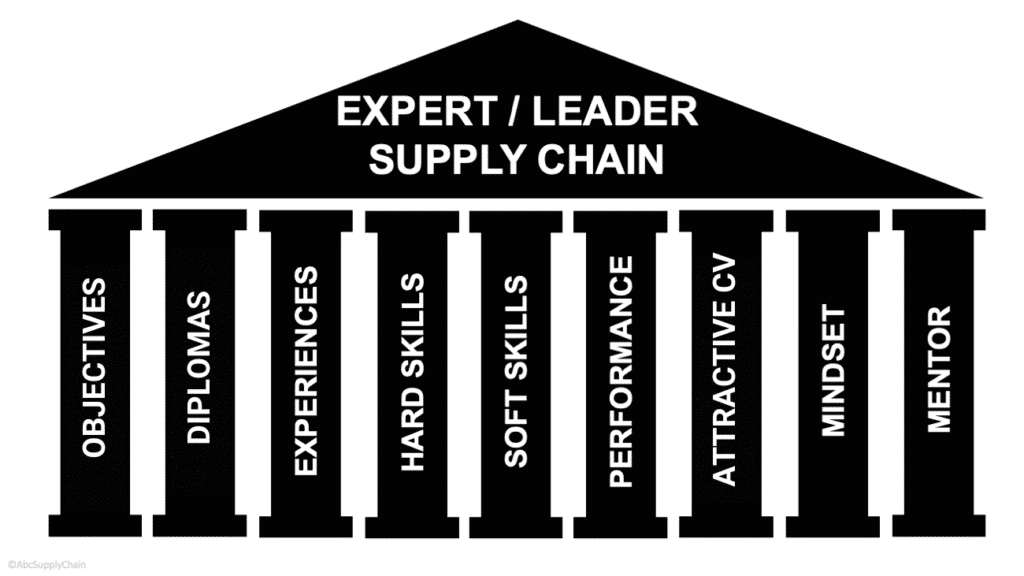 Have a clear strategy with objectives
Degrees and diplomas
Experience
Technical skills (hard skills)
Interpersonal skills (soft skills)
Performance that can be measured
An attractive CV and profile
A real Mindset/self-confidence
Coaching / Mentoring
I advise you to continue your training even after your studies, to specialize, and to aim for the long term. It is also essential to know how to put your profile forward, even if we are not used to it. Knowing how to sell yourself is crucial, in order to be able to seize a maximum of opportunities 🤝.
To go further, check my other article: How to become Supply Chain Manager: 6 pillars.
Or check my Safety stock article: Safety Stock Formula & Calculation: 6 best methods
Founder of AbcSupplyChain | Supply Chain Expert | 15 years experience in 6 different countries –> Follow me on LinkedIn