AbcSupplyChain's Mission 🎯🚀
Our mission is to create a new generation of Experts and Leaders who will reinvent more efficient and sustainable supply chains.
Sustainable for the planet, but also allow as many people as possible to detach themselves from stress and operational pressure in the supply chain. 
Support them get their dream job or even create their own business so that they can finally have fun at work (and spend more time with their loved ones):
👉 Free to work wherever they wish geographically to enjoy their family and hobbies,
👉 Free to work with whomever they wish (companies, manager, customers, suppliers…),
👉 Free to develop projects that really excite them,
👉 Free of pressure and able to better manage their time, thanks to their technical and interpersonal skills that allow them to have great attractiveness on the job market.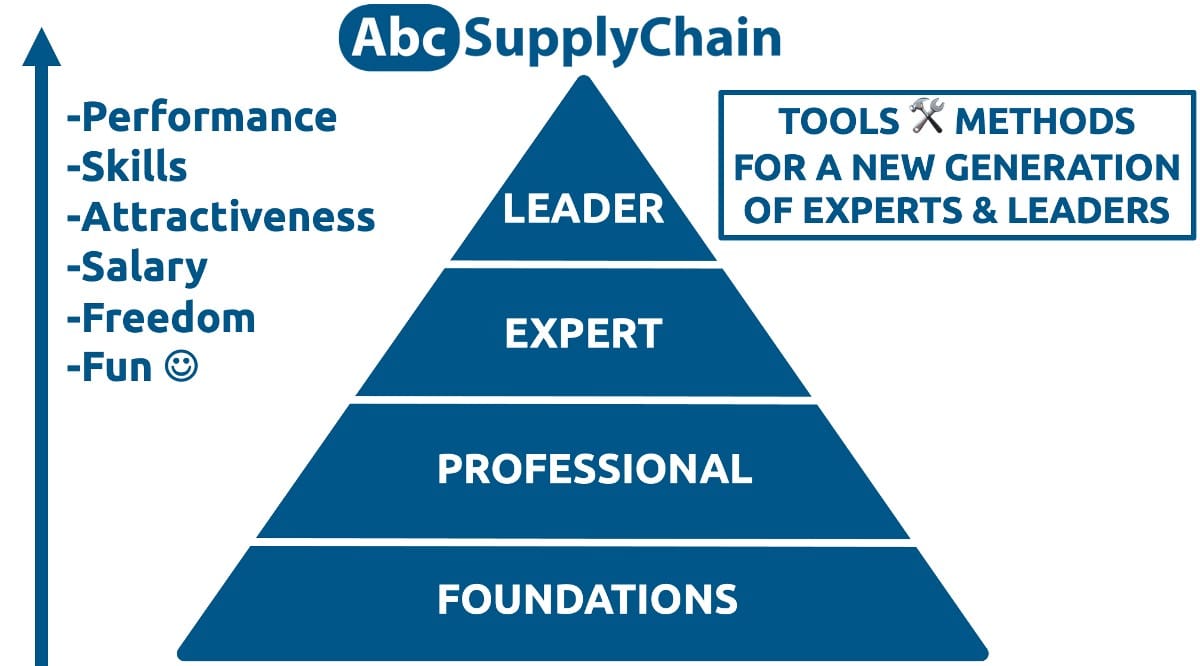 If this mission speaks to you, then do not hesitate to join us in this adventure to impact thousands (and soon millions) of people together 🙂
I am Edouard Thieuleux from Bordeaux in France (near Saint-Emilion for the wines lovers), founder of AbcSupplyChain.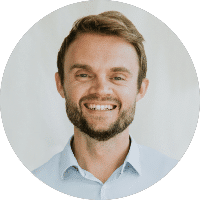 I first left home to complete my double master degree in Engineering / Commerce in the north of France:
To be honest, I didn't learn to become a supply chain expert at school, even with 2 master degrees 😅 too theoretical …
I have developed my Supply Chain skills during my last 15 years of experience working on exciting projects in 7 different countries:
France

Malaysia

Brazil

Australia

Portugal

UK

USA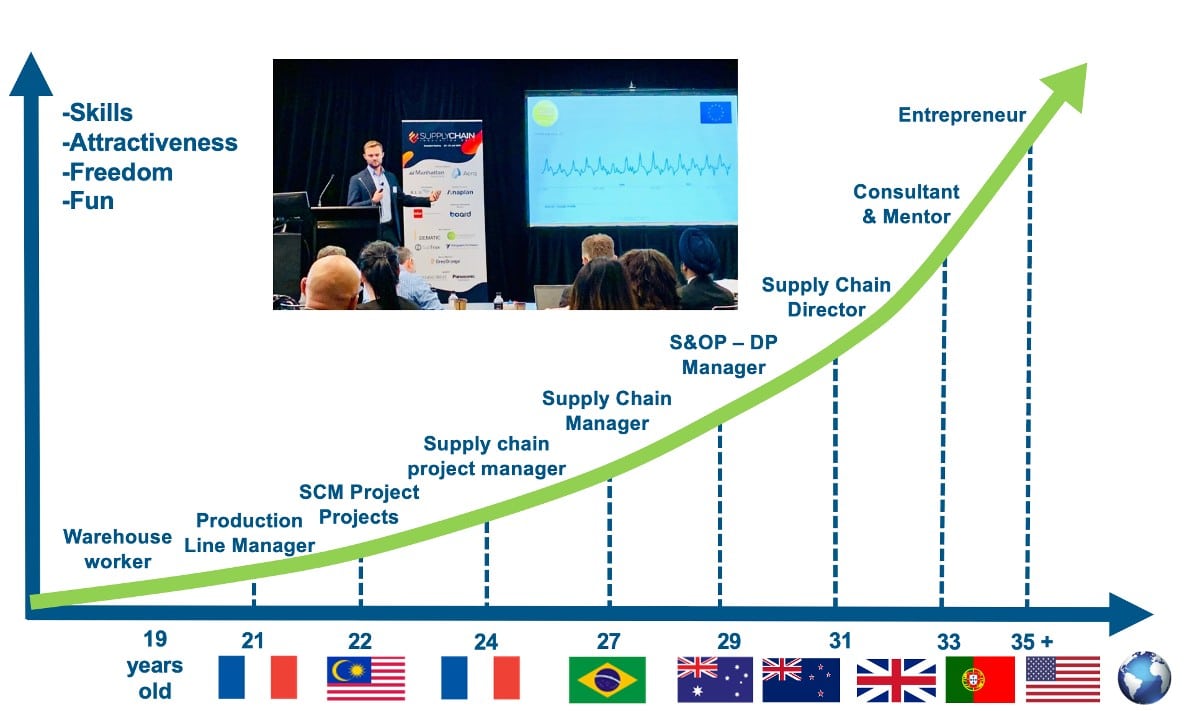 In very different industries :
Retail

E-commerce

Manufacturing

Construction

FMCG

Pharmaceutical 
With different companies of different size :
Global firms operating in more than 60 countries like Decathlon, Coty or Red bull

Fast-growing SMEs

Retailers having to renew their plan with the emergence of E-commerce platforms

VSEs with entrepreneurs who have neither the time nor the resources to optimize their supply chain and inventory management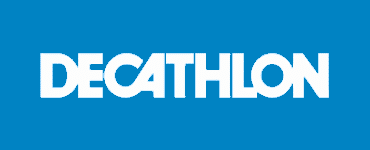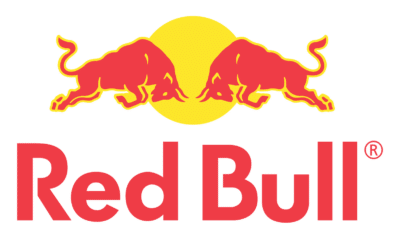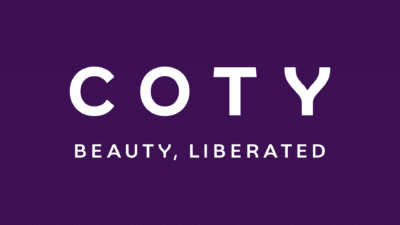 With products with very different characteristics: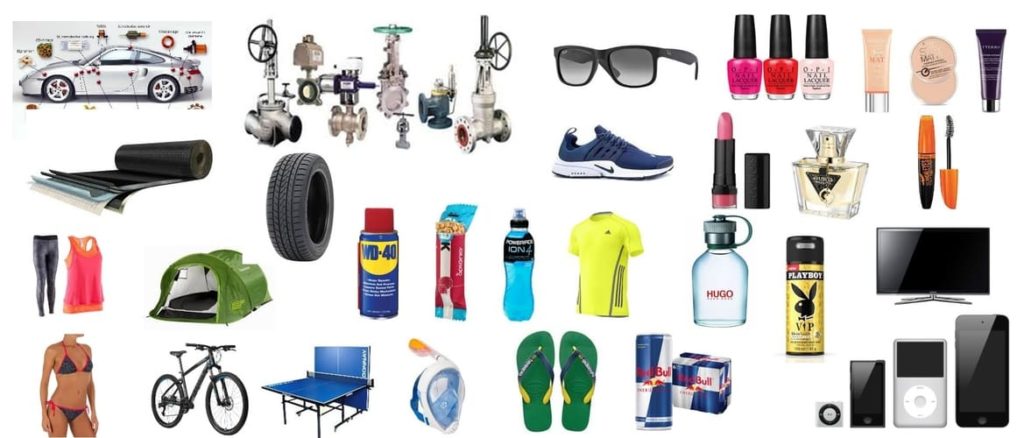 In every position :
Intern / trainee in warehouse

Supply Chain/ Logistic / Omni-Commerce project manager

Development of supply algorithms in partnership with the MIT

Demand Planning Manager

S&OP Manager

Supply Chain Manager

Supply Chain Director

Supply Chain Consultant

Executive Mentors & Coach

Instructor

Entrepreneur
And regardless language or industry, I have always faced the same challenge:
"How to find the right balance between the right inventory and a profitable supply chain while guaranteeing customer satisfaction."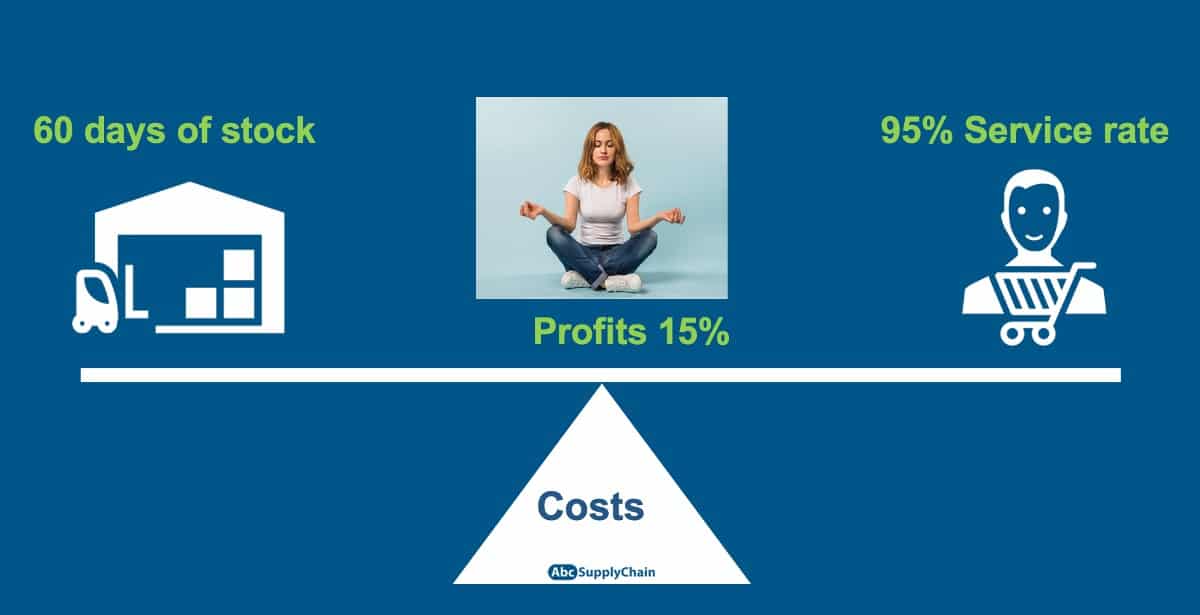 To answer this question, I asked myself :
What are the best companies in the world in terms of supply chain and inventory management

How do they operate?

Who are the best experts?

Which methods work best?

What are the best algorithms and mathematical formulas?

What are the best tools and software?

What are the best Excel? (And yes, everyone still uses Excel even with an ERP costing million of euros).

What are the right KPIs to measure its performance?

How to maintain performance over the long term?
This site is aimed above all at entrepreneurs, employees and self-employed people who wish to have simple and concrete answers to the above questions.
Contrary to what some experts or consultants may claim, optimizing your supply chain is not so complicated, but it requires 5 key points:
Focus 20/80 on what really matters
Reliable data
Step-by-step methods
Simple tools
Regular monitoring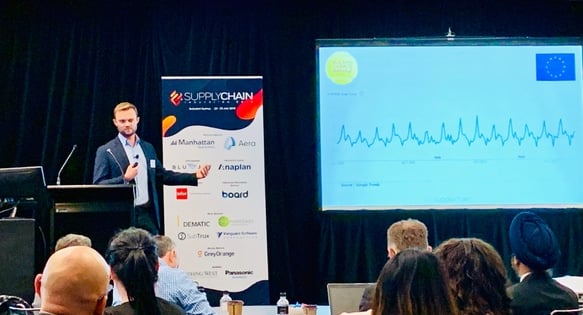 This platform has simple goals :
Helping you analyze your data with simple methods to focus on the most important priorities

Boosting the performance of your supply chain & logistics

Proposing concrete, quick and effective actions…

… Using tools, methods and software adapted to your business and budget
And all this with the sole aim of improving your profitability and customer satisfaction in the simplest possible way.
My end goal is to help the vast majority of professionals to stop firefighting on a daily basis, improve theirs skills, boost their career. 
Support you to get you dream job and freedom to do what you really enjoy in life (as employee and entrepreneur). 
I hope we can help as many of you as possible. If you have any questions, please do not hesitate to contact us.
See you soon,
Edouard Thieuleux – Founder of AbcSupplyChain