Supply Chain Management
& Logistics Online Courses
Find the best Supply Chain, Logistics & Inventory Management Online Courses, Training, Tools, Excel Template, MOOC, to improve supply performance and boost SCM career.
Generate More Accurate Forecasts in Less Than 4 Weeks
The best KPIs and Dashboards to analyse & boost the performance of all your Supply Chain & Logistics
Inventory Management Expert™
Reduce your inventory & stockouts and become an Expert
Build, automate and become an Excel Expert in less than 10 hours
Fast track your Career in Supply Chain and
find your SCM DREAM JOB
ABCSupplyChain is proud to be QUALIOPI certified
QUALIOPI certification provides companies with a recognized national benchmark, guaranteeing the quality of our training programs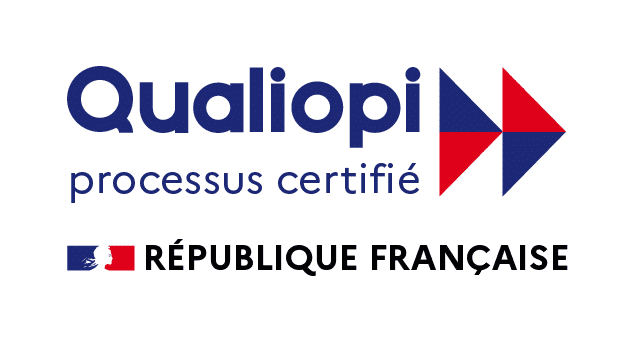 10 Testimonials from our SCM online courses


Thanks to these trainings, I was able to develop my knowledge in a very short time. Edouard is a real pedagogue who has the ability to teach sometimes complex things in a very fluid manner. I highly recommend these training courses to anyone who analyzes data on Excel and is interested in the Supply Chain.
Edouard surprised me by his ease to transmit his knowledge through structured and concrete methods on EXCEL, stemming from real professional experiences. The logic of its interventions will guide professionals in the sector to perfect the knowledge of the intricacies of the supply chain and thus improve the process of their business in a substantial way. They are also very responsive in case of questions, I highly recommend
Being currently in transition and asking myself a number of questions concerning the Supply Chain, its evolution and its future, I found through your many videos (very educational, very varied and very clear) most of the answers to the questions that I was asking myself about my future professional orientation. Many thanks for this help, and keep it up!
The advice shared by Edouard and his private coaching were very enriching! I asked myself a lot of questions about my career and about the evolutions of the Supply Chain in general. Edouard knew how to answer everything! He has a great knowledge of the field, and his experiences which he does not hesitate to share are very rewarding for a student still at the beginning of his professional career. Thanks a lot !
AbcSupplyChain courses are methodical, clear, precise and easy to understand. Edouard is someone who fundamentally wants to help and guide professionals in the Supply Chain. He knew how to adapt to my profile and give me keen advice and did not hesitate to reveal a large number of professional shortcuts that could have taken several years of experience to discover and acquire for myself. Don't hesitate to take the plunge and invest in yourself with Edouard and AbcSupplyChain
I found the online courses and private coaching very useful because Edouard made it clear to me that I was going in the wrong direction by targeting a position as Supply Chain Manager when I did not yet have the profile. Without his intervention, I would have continued to waste my time.
The Inventory Management Expert course is clear and very well presented. The Excel file saves you precious time to analyze your articles. Very easy to use and understand. When we have a problem, Edouard and his team are very responsive and respond to you very quickly. I highly recommend this training to all those who participate in stock management in companies. I could not do without it anymore
The "ABC XYZ Analyse" training is clear and concise, things are explained in a simple and understandable way, I set up this analysis on the 40,000 references in my supply portfolio. I love the tools and Excel develop by AbcSupplyChain. Easy to implement and quickly improve my SCM performance.
In the "SCM Career Accelerator" program, Édouard does not offer a magic formula, but you will find a concentration of useful tools, strategies and advice very easy to put into practice. I would have liked to have taken this training earlier in my career and I recommend this program that really sticks to today's working world.
These training has been of great benefit not only to me, but to the entire team to which I belong to. We were all sublimated to be able to complete tasks faster and save precious time. Beyond this, the results sought are Excel formulas that we discover and learn to apply. I have nothing to blame for Edouard's pedagogy: everything is clear, concise and valid for all levels ...
Your Logistics & Supply Chain degree is now insufficient! Supply Chain evolves very quickly with more complexity, methodologies and tools to master. I have never stopped training throughout my career to develop my skills in Supply Chain, Logistics, Inventory Management, Forecasting and IT tools.

While my colleagues have rested on their degrees skills, I have continued to do Supply Chain Management online courses, reading books, browsing supply chain research and surrounding myself with Experts & Coachs to develop my skills.

This continuous training allowed me to become more efficient and greatly increased my employability and opportunities as well as my salary over the years.

Thanks to this high level of performance, I have had the chance to work in 6 different countries over the past 15 years as a Supply Chain & Logistics Project Manager, Supply Chain Manager, S&OP Manager, Supply Chain Director, Consultant and Entrepreneur.

Over the years, I have enjoyed sharing my knowledge while preparing online courses and methodologies for my audience to quickly boost skills in Logistics and Supply Chain Management. I highly recommend the "SCM Metrics" and "Inventory Management Expert" courses to becoming an expert.

Your SCM Instructor & the Founder of AbcSupplyChain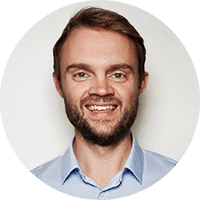 Receive my private SCM email
Get my best Tools, Excel , Strategies, Career Advice in my exclusive newsletter
Your email will remain confidential