Methods & Tools for a new generation of
SCM Experts & Leaders
AbcSupplyChain provides the best tools, methodologies, strategies and courses to boost your Skills & Career in Supply Chain
What would you like to achieve ?
Supply Chain Tools & Tutorial in Excel
ABC Analysis Example in Excel to Optimize your Inventory and your Performance. Download Free Examples with ABC Pareto Distribution.
Forecasting tutorial to use the power of Excel and generate your first accurate forecast quickly and simply. Download the Excel and practice now 🙂
Step-by-step tutorial to track the most important supply chain KPIs : DIF, DIFOT, OTIF, Fill rate ... Example in Excel with WALMART and COCA COLA.
Supply Chain best practices
10 Solutions to Optimize and Reduce your Inventory, Improve your Service Rate, Increase your Cash Flow : 1)Supply chain KPIs 2)ABC Analysis 3)Clean ...
10 Key Metrics for your Supply Chain with Calculation Example on Excel: Service Rate, Availability Rate, Stock Rotation, Forecast Accuracy, Logistics...
How to become Supply Chain Manager? Diplomas, certifications, experiences, skills, CV, strategy. Here are the 6 pillars to becoming a Supply Chain Manager..
-How to optimize your Supply Chain ?
-How to improve your inventory management ?
-How to increase your service rate ?
-How to enhance logistics efficiency ?
-How to improve your performances & skills ?
-What tools & software to use ?
For the last 15 years, no matter which countries, size of the company or industry, I got these same questions while I was working as :
-Warehouse worker
-Demand Planner
-Supply Chain & Logistics Project Manager
-Supply Chain Manager
-S&OP Manager
-Supply Chain Director
-Supply Chain Consultant
-Entrepreneur


AbcSupplyChain was created to provide you the best and most simple tools, methodologies, SCM strategies & courses to improve your performance, enhance your efficiency and fast track your career in Supply Chain & Logistics.
Do not hesitate to contact me !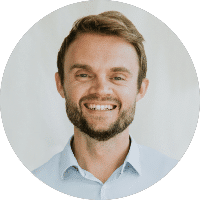 Receive my private SCM emails
Get the best Tools, Excel , strategies, career advice in my exclusive newsletter
Your email will remain confidential