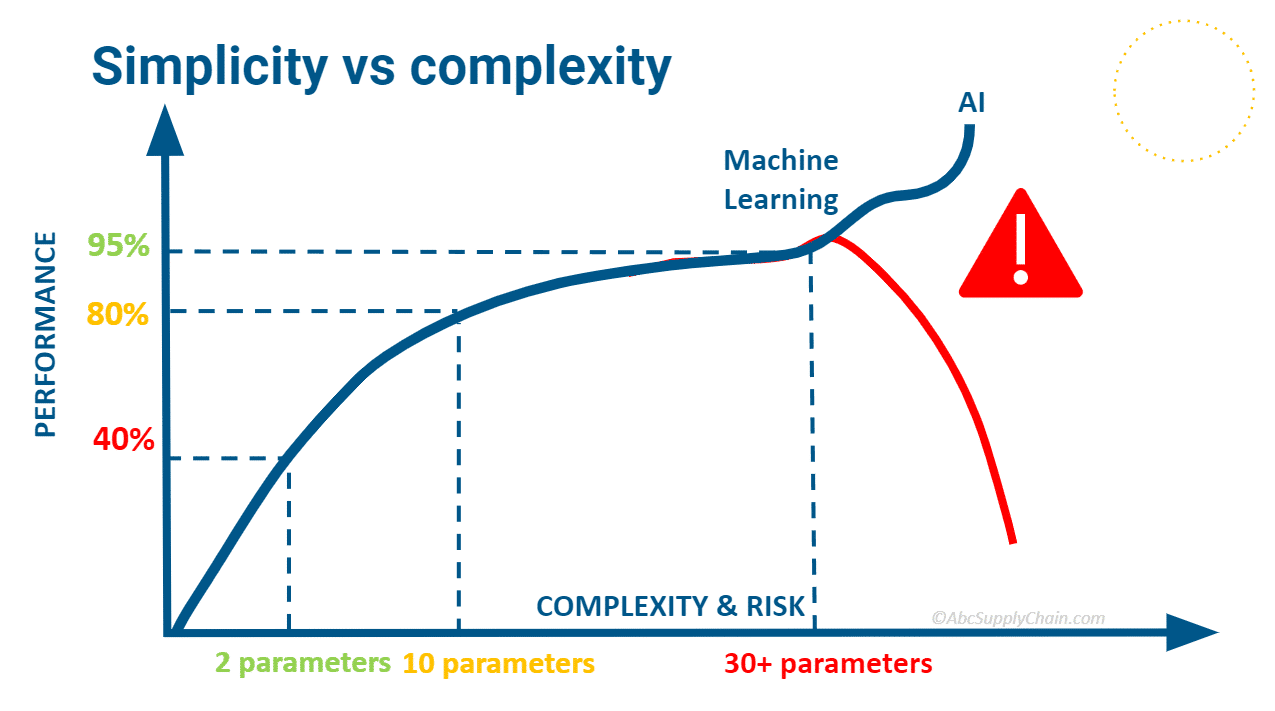 No need to use 30 parameters to optimize your inventory. I will tell you why and how to choose and calculate them.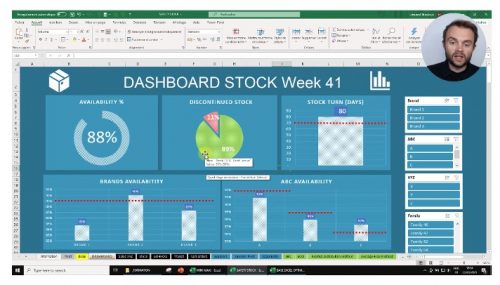 I will tell you how to create a SIMPLE, EFFICIENT and AUTOMATIC dashboard, step by step, in less than 1 hour.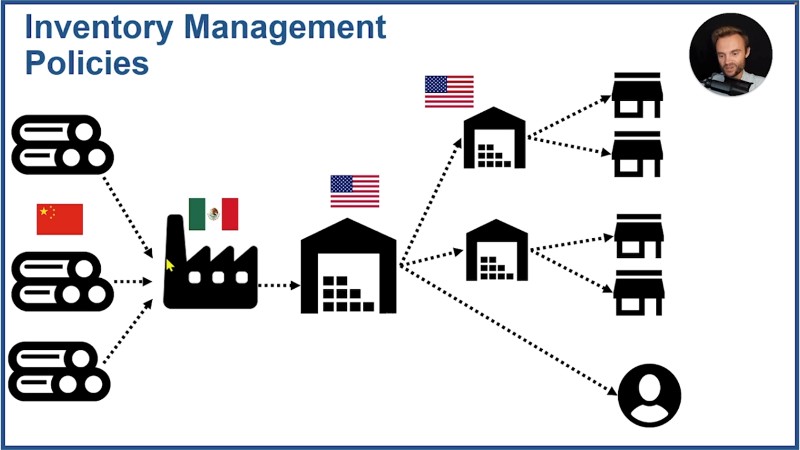 I explain the different methods to manage your inventory, whatever your industry or supply lead times.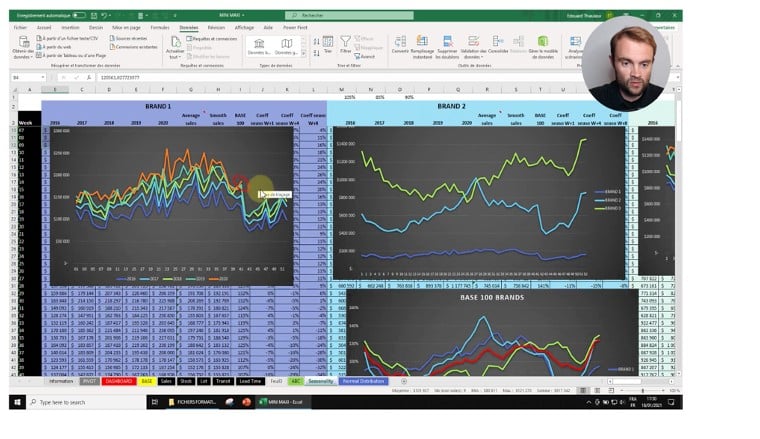 Calculate your seasonality in less than an hour to avoid missing the ups and downs of your business. Tips for dealing with volatility during COVID.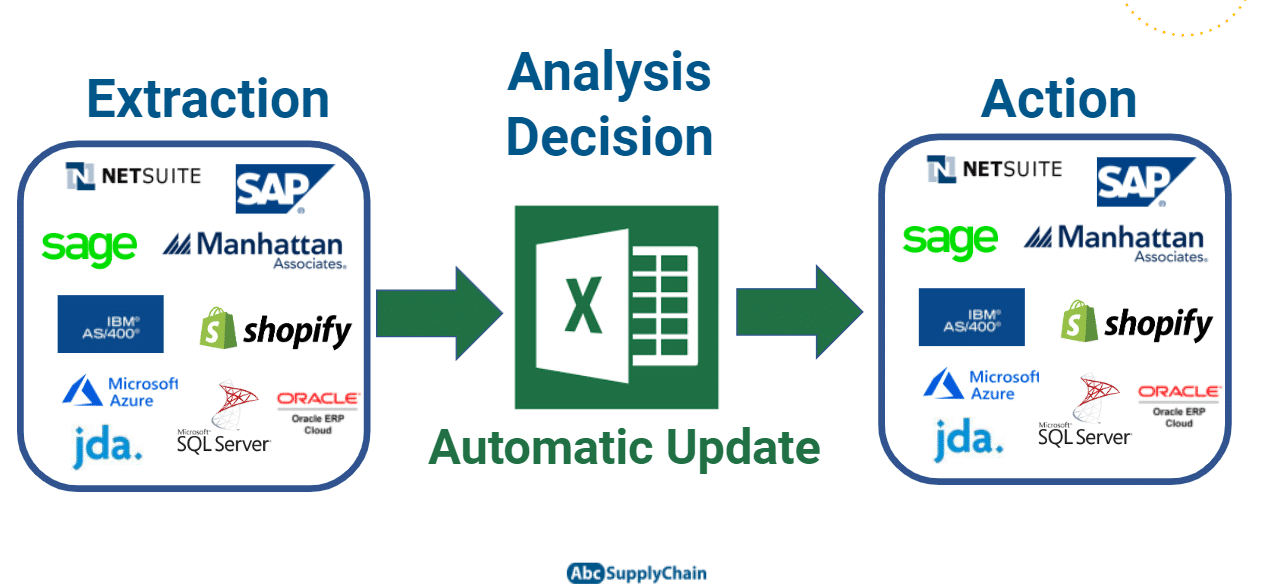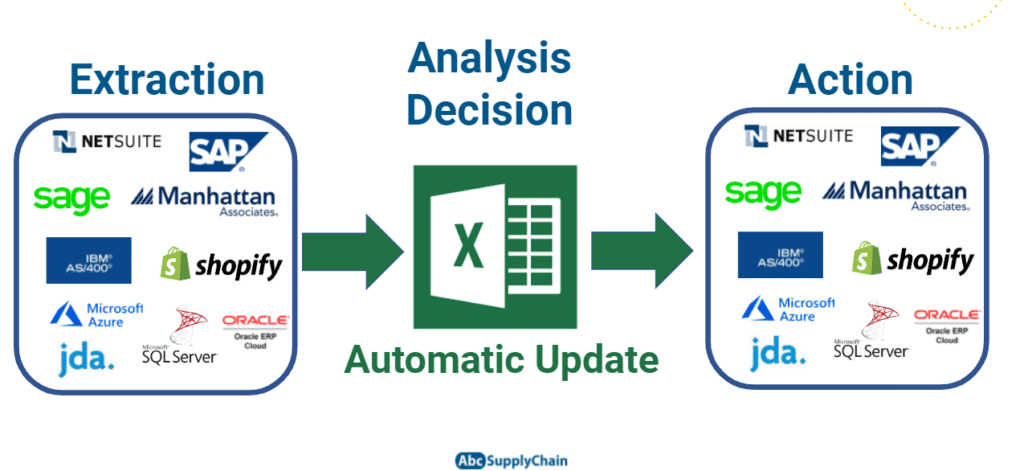 How to extract your data from your ERP, create your Excel file, analyze, calculate and update your software. You can also use the Excel files as specifications for your IT developments.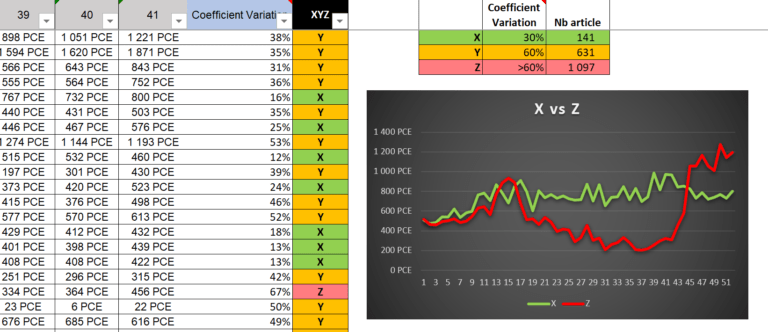 Use the ABC XYZ method to classify products and optimize your inventory automatically according to demand uncertainty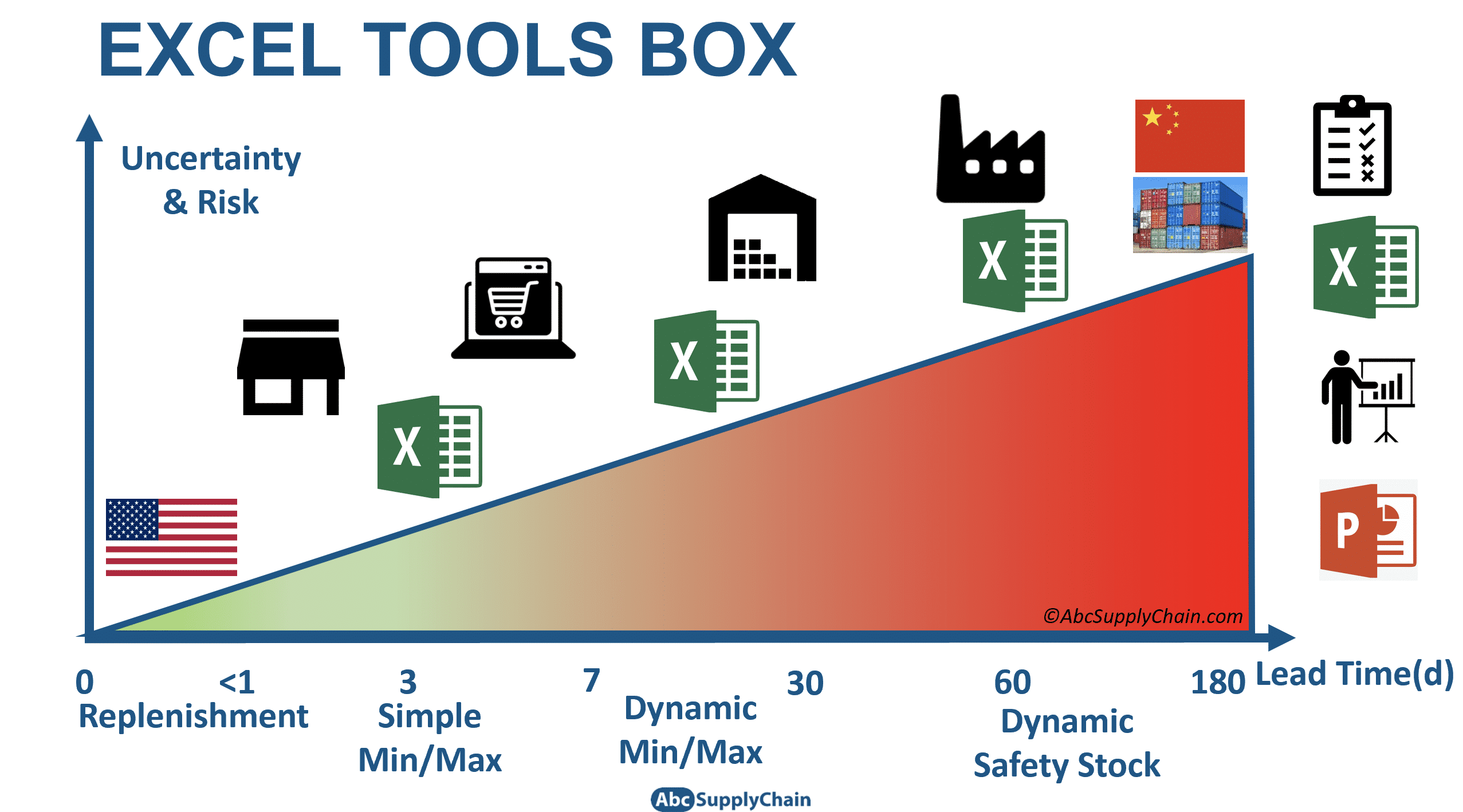 All the tools you need to manage your inventory, whatever your industry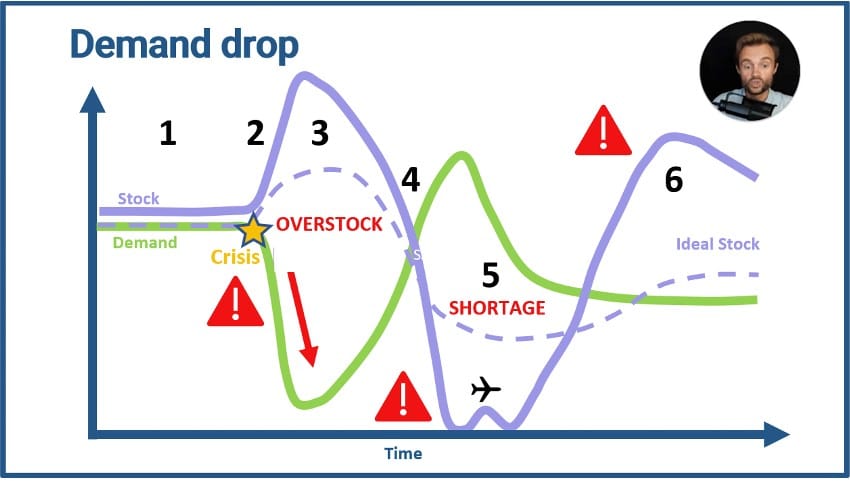 How to deal with a drop in demand or a sales explosion. I tell you how to avoid shortages and overstocks in 6 steps (the 2nd one is the most important)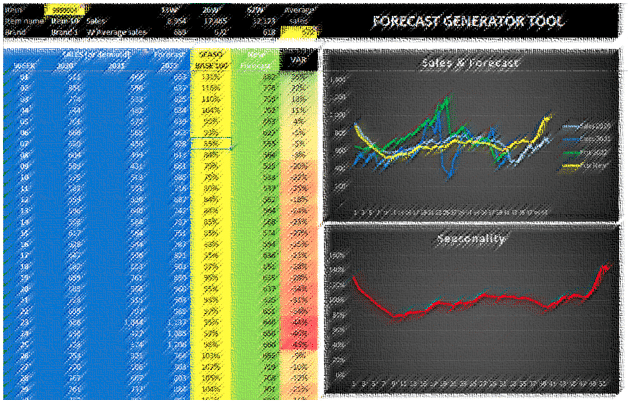 I explain how to review (or start) your forecasts to reduce shortages and overstocks (new Excel tool)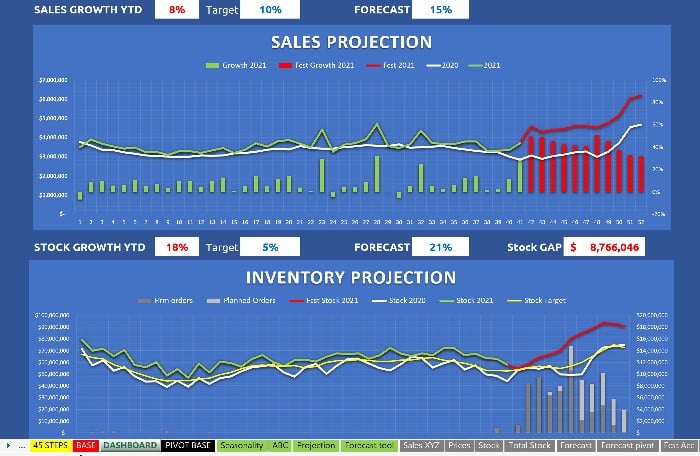 I will present to you the tools that I have been using for 10 years as a director and consultant to define my purchasing budget goal per week and to anticipate cash flow crisis (expert level)