Perhaps you often wonder what becoming a supply chain consultant is like. After all, they play a vital role in a company's operations, helping to optimize and effectively manage the entire process of sourcing and distributing products, from raw materials to delivery to the customer.
I recently interviewed Olivia, an AbcSupplyChain member, entrepreneur, and supply chain consultant, who seized the opportunity to help other companies solve their problems just under a year ago. Despite the initial difficulties of the transition, Olivia has managed to build on her experiences and make consulting her core business.
But how did she navigate the often lonely and complex world of consulting? How did she find her customers? What role did word-of-mouth play in her success? And what are her recommendations for those thinking of taking the plunge into the world of consulting? I ask Olivia all these questions in this interview 👇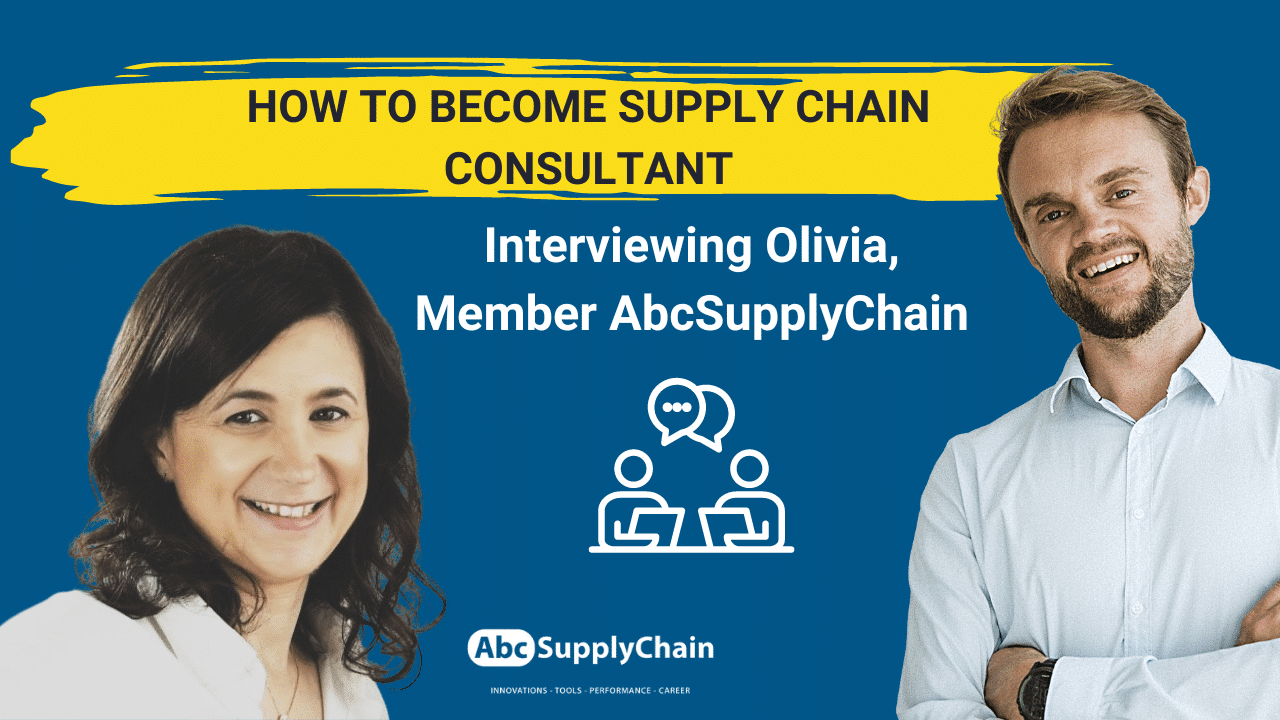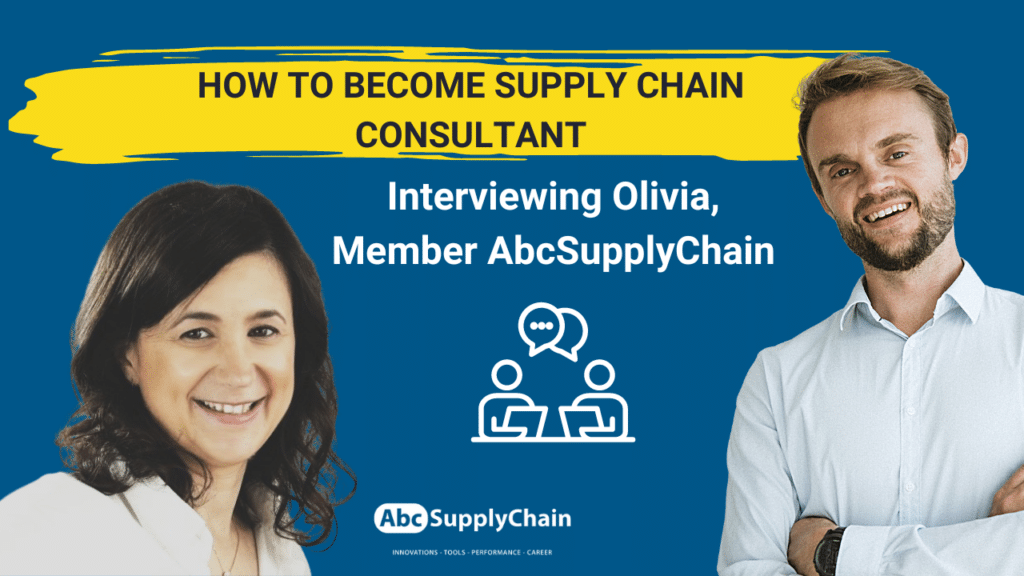 🗣️ Hi Olivia, can you tell us a bit about your job as a consultant?
I'm an operations consultant, particularly a supply chain consultant. It's a fairly recent activity for me. I started 10 months ago. Before that, I was an entrepreneur. I co-founded a cosmetics brand with a fully traceable supply chain. However, for various reasons, I had to close the business.
Subsequently, I was offered freelance assignments on supply chain and procurement issues for growing and structuring brands. It's been nine months, and my new adventure is going well!
🗣️ How did you find the transition to the role of consultant?
It's great because I keep my entrepreneurial freedom, and I'm totally in control of my time! I think knowing how to surround yourself with people is important because it can get a bit lonely. It's crucial to have good exchanges with peers and other freelancers, even if not necessarily in the same field.
It creates a sort of collective dynamic. Even so, it's still a rather solo job, but I find it enriching to have several customers and learn from the different issues and situations. At the moment, I've got customers I really like, and I'm very happy with them.
🗣️ How did you find your first customers?
It's not easy to find customers! My first customer was a real opportunity. She was someone who had confidence in me, and I'm very grateful to her. She was someone in my network with whom I regularly exchanged ideas. She needed help on a subject and didn't necessarily need to recruit full-time or part-time to manage it, but rather wanted an outside viewpoint with experience and a bit of freshness. So she asked me to help her with procurement and stock management.
That's when I took AbcSupplyChain's Inventory Management Expert training course, which helped me complete this first project. It gave me the tools and skills I needed to solve my customer's problems.
Word-of-mouth also plays an important role in my role as a Supply Chain consultant. My approach is that the best way to prospect is to rely on word-of-mouth and ask satisfied customers for referrals. Thanks to the recommendation, this attracts high-quality customers who already have some confidence in our services. So, prospecting is not only an active process; it can also be passive if you work well and treat your customers respectfully and professionally.
🗣️ How do you guarantee customer satisfaction?
Customer satisfaction is my top priority. To achieve this, I ensure I understand their objectives and concerns right from the start of our relationship. I also strive to maintain open and regular communication with them throughout the project. This is essential for quickly identifying and resolving any problems that may arise.
🗣️ You mentioned having been an entrepreneur before becoming a consultant. What were the reasons behind this career change?
I've always been attracted to consulting because it allows me to work on a wide range of issues and constantly learn new things. When I was an entrepreneur, I learned a lot about running a business, and I enjoyed that, but I felt the need to broaden my horizons. As a consultant, I can use my experience and skills to help various companies solve their problems, which I find very rewarding.
🗣️ It's a great transition. And what skills are essential for success as a consultant?
Several skills are essential. Firstly, you need strong analytical skills. You need to be able to analyze complex information quickly and effectively. Secondly, communication is key. You need to be able to explain complex ideas clearly to customers who are not always familiar with the technical details. Finally, adaptability. Every customer and every project is unique, and you need to be able to adapt quickly to new situations.
🗣️ Finally, do you have any advice for those wishing to enter the consulting business?
Absolutely! Firstly, don't be afraid to start small. It's not necessary to have a massive clientele at the outset. On the contrary, starting with a few clients and offering them exceptional service can be more beneficial. This can lead to referrals and organic growth.
Secondly, never stop learning. The business world is constantly evolving, and staying up to date with the latest trends and techniques is crucial. Finally, don't forget that the relationship with the customer is key. Always do your best to understand their needs and exceed their expectations.
Becoming a supply chain consultant, like Olivia, is a project that requires not only technical mastery of the discipline but also strong communication skills, adaptability, and a deep understanding of your customers' needs. It's a transition that can prove to be a real springboard, offering the chance to evolve in a dynamic and constantly changing environment.
For those considering a career as a consultant, keep Olivia's advice in mind: start small, never stop learning, and always strive to understand and exceed your customers' expectations. A career in consulting can be rewarding and stimulating, provided you remain dedicated and attentive to your customers' needs and the constant evolution of the supply chain.
Become an Inventory Management Expert
If, like Olivia, you want to take your Inventory Management skills to the next level, join my free training course: Stop suffering from shortages & overstocks.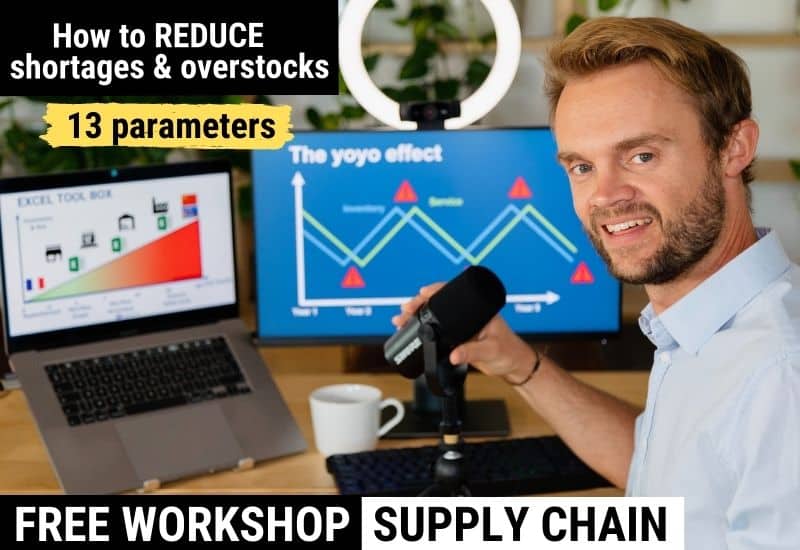 During this training, I'll share with you:
👉 My method for dealing with demand and supplier uncertainty: 13 parameters to master.
👉 How to reduce your inventory and increase your service rate and automatically.
👉 Excel files and live case studies (Zara, H&M, Amazon…)
Founder of AbcSupplyChain | Supply Chain Expert | 15 years experience in 6 different countries –> Follow me on LinkedIn