This surely is the evil of this century: ''nomophobia'' or the extreme fear of not having your phone. Shortened from "no mobile phone phobia," it is a modern problem because many people cannot function without new technology and develop an irrational fear of missing out on important information. And many of us suffer from this: I know I do! However, I have implemented 10 simple actions to fight my nomophobia, which I will tell you about in this article. So keep reading to free yourself from the chains of your mobile phone 📵.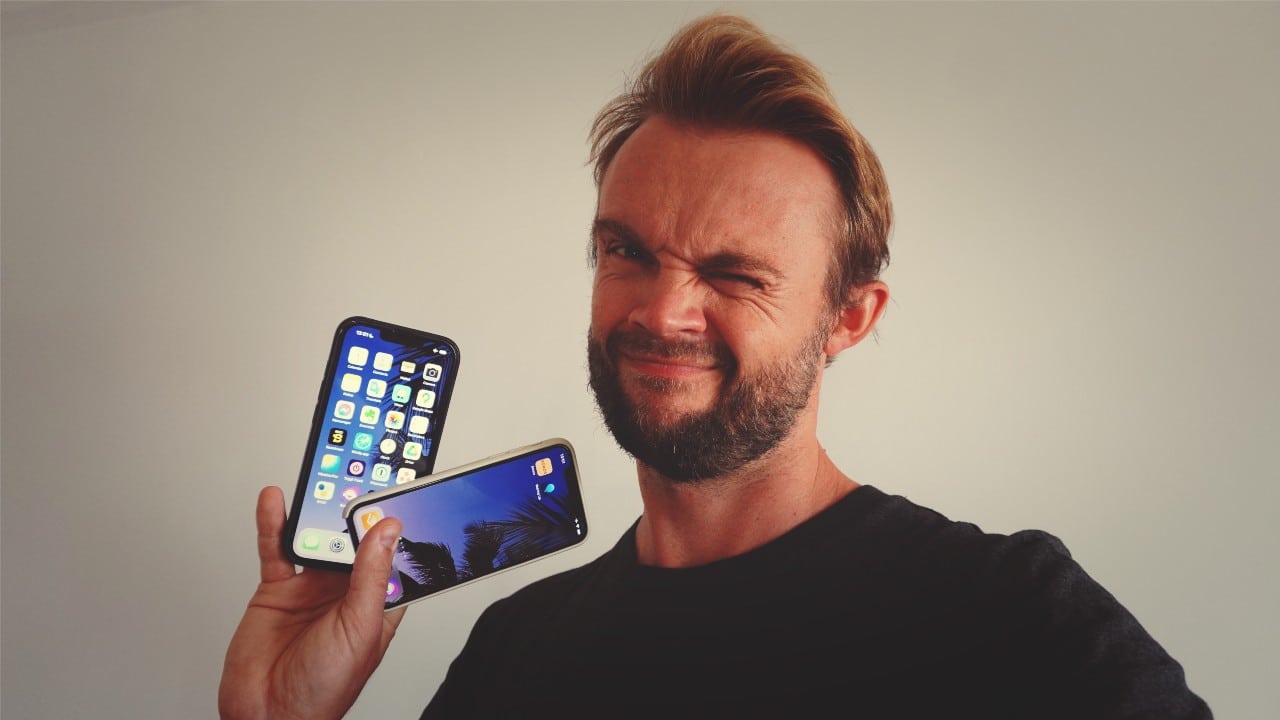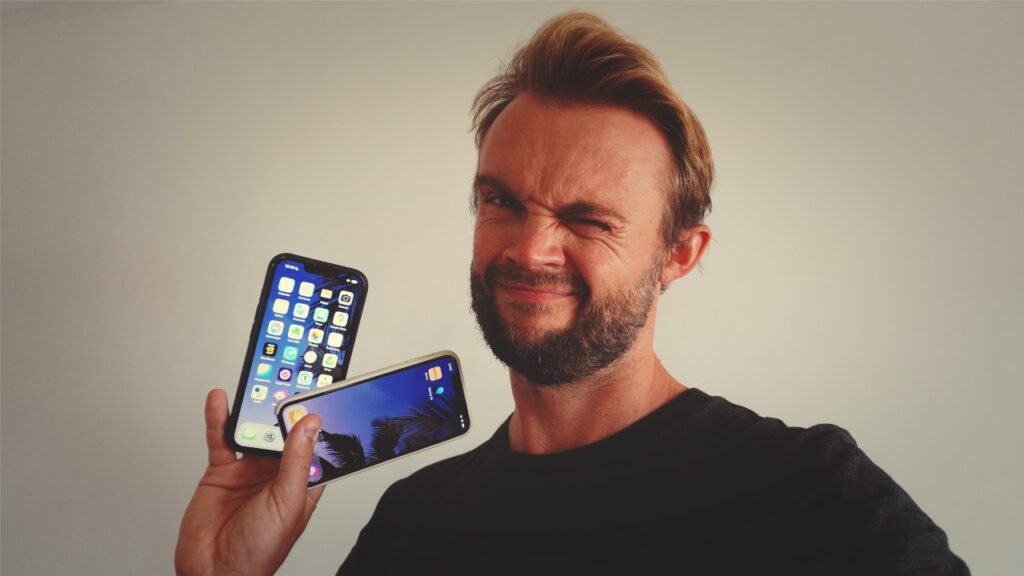 Let's start with my personal story. This summer, I went to visit my family at the Arcachon Bay in France, and two things struck me:
The smoke from the disastrous fires in the south-west of France 🔥🚒 (I will talk about this matter soon)
The number of people glued to their smartphones on the beach despite the magnificent view of the "Dune du Pilat" 📱
I had fun counting what percentage of people were using their smartphones on the beach, and this was the following result :
➡️ out of 100 people over 12 years of age :
47% had their smartphone in their hands.
We go up to 68% if I filter the people under 50 years old.
We are almost all addicted to our screens, even when we are supposed to switch off, during our vacations for example. I am a prime example of somebody who has also been completely addicted to their phone for years. When it comes to my relationship with my phone, these are the consequences of my addiction :
FOMO (Fear of Missing Out) 😨
Permanent interruption 🤹‍♂️
Chronic inefficiency 🥱
Anxiety 😱
Stress 😵‍💫
Fatigue 😴
I have been aware of this problem for years, but I am too "weak" to do something about it on my own. I have therefore implemented 10 techniques to limit my smartphone's impact on my professional and personal life. I will also share with you a series of tutorials so that you can implement each solution immediately and fight nomophobia 💪.
1) Measure your level of addiction
You can't improve what you can't measure. You already do that every day in your supply chain job (if you don't then I advise you to come to my next webinar), but also in your personal and professional life. So, how can you measure your level of addiction to your smartphone?
Well, there is a tool, available on iPhone and Android, that can help you measure your daily smartphone usage.
For me, it looks like this :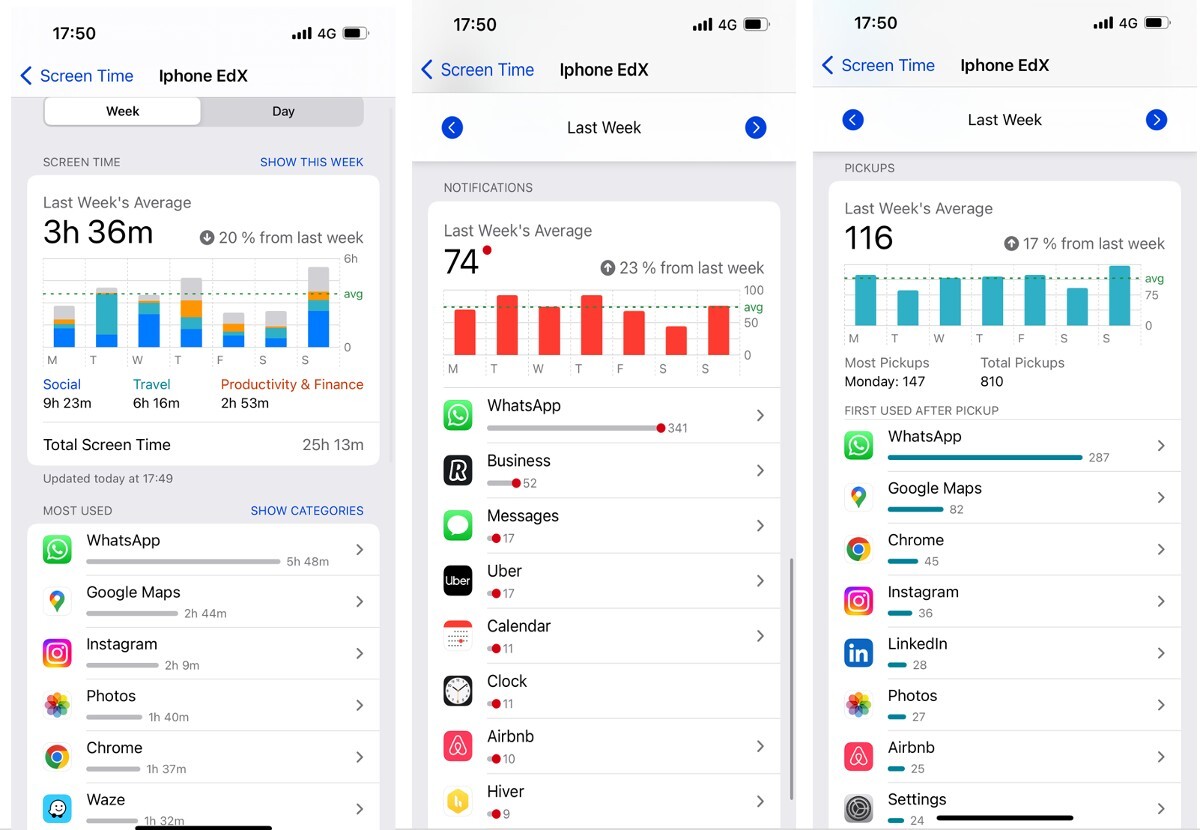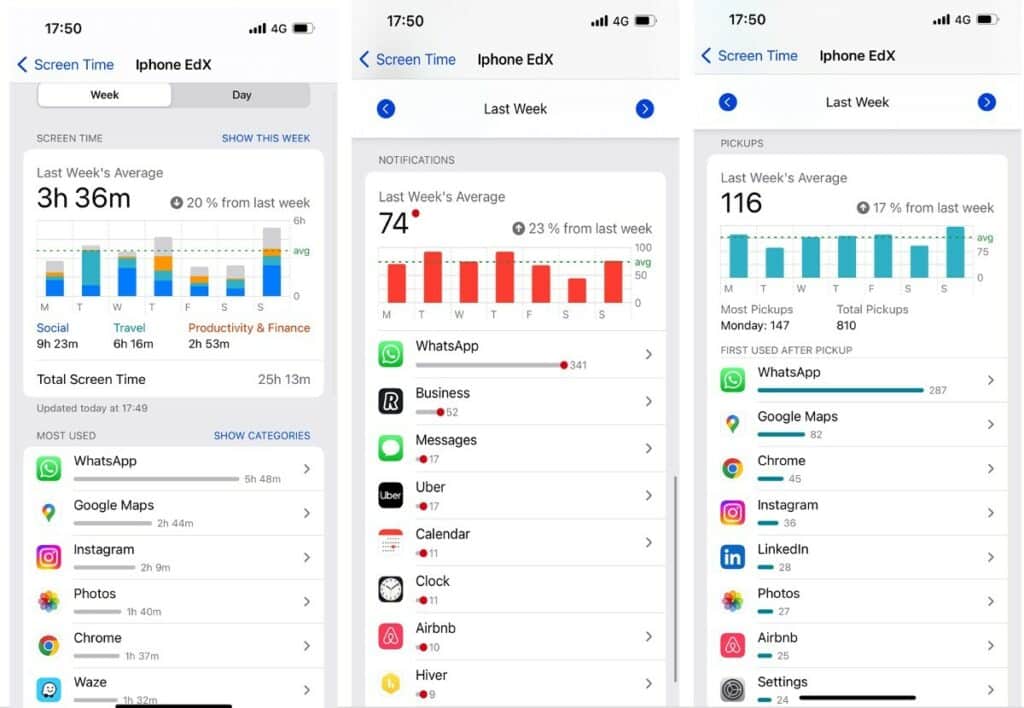 As you can see in the diagram on the right, I spent on average 3h36 on my phone PER DAY last week… (see the first screen).
On the 2nd screen, we see the number of notifications: each one is a source of interruption (341 from my WhatsApp only! That's an average of 48 interruptions per day… 🙃)
On the 3rd screen, we see the number of times I opened each app (pick-ups).
For my defense, I spent more time than usual on WhatsApp and Instagram during the holidays as I was keeping in touch with friends and family, and answering the many messages received for my birthday 🥳 (this is not a good enough excuse !!)
Tutorial on measuring your screen time on iPhone here
Tutorial on measuring your time on Android here
2) Disable notifications
Notifications have been proven to create a reaction in our brain which releases dopamine, much like an addictive drug. Notifications make us feel solicited and wanted, which we love : and this is the backbone of nomophobia! So, I have disabled 100% of the unnecessary notifications (email, social networks, app …). This is one of the most effective actions you can take.
When there is an urgent problem, I ask to be called directly, which rarely happens. I sometimes disable WhatsApp notifications, but techniques 5 and 6 have limited their impact.
iPhone tutorial on disabling your notifications here
Android tutorial on disabling your notifications here
3) Look away from the news
I no longer read news content on my phone (BBC news, The New York Times …). It's already been years since deciding not to follow the general news because it's too depressing. On top of that, I find that it has gotten worse in the last few years.
The only exception is when I listen to podcasts on particular themes. The advantage is that I don't have to look at my screen, and I can walk or cook simultaneously. Podcasts are a great way to keep up to date with current news if you wish to, without having to stare at a screen for hours. Otherwise, you can always listen to the old radio!
Tutorial: Uninstall all of your news apps! Try it for at least 1 week.
4) Delete social networks apps for several months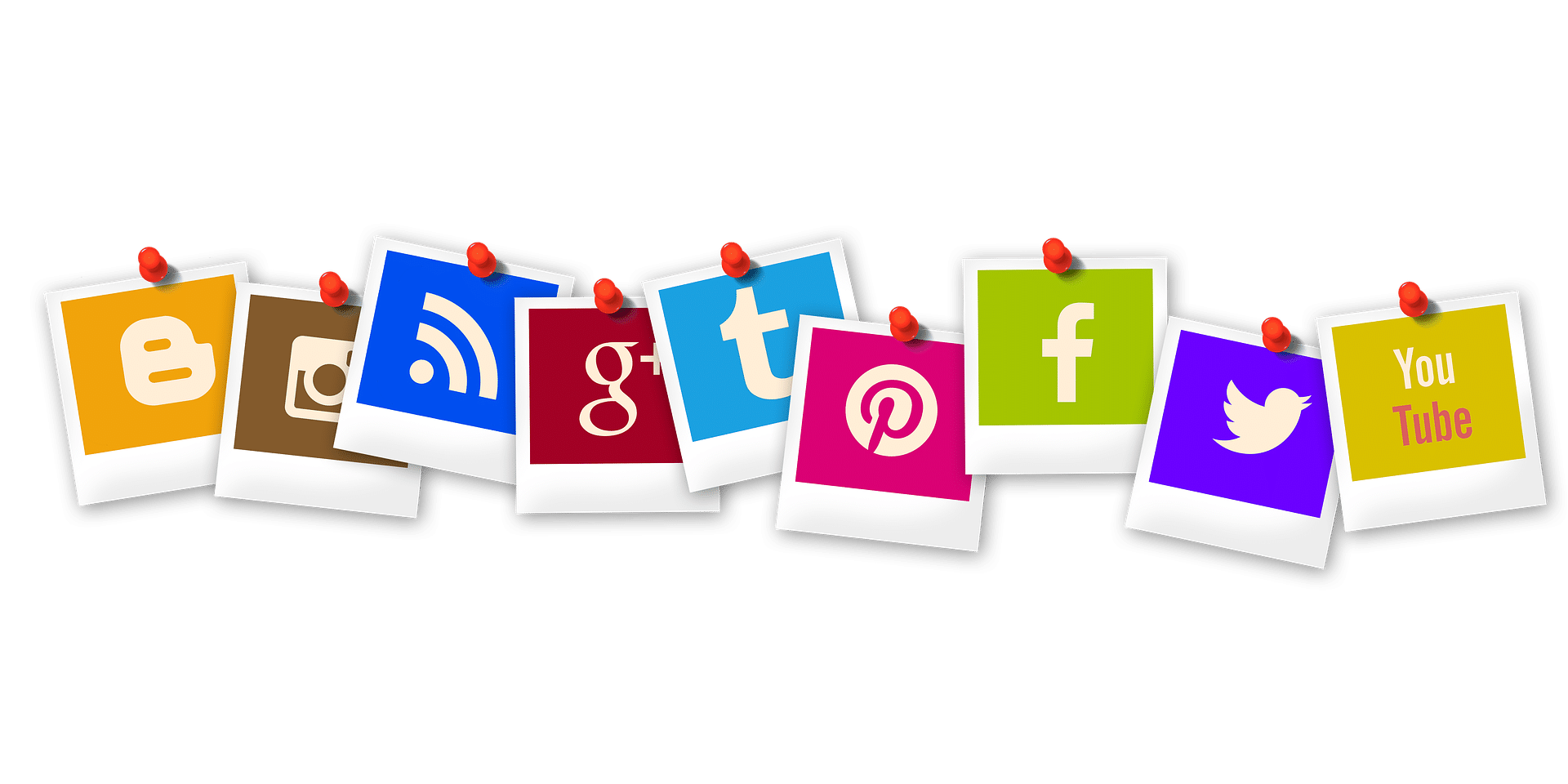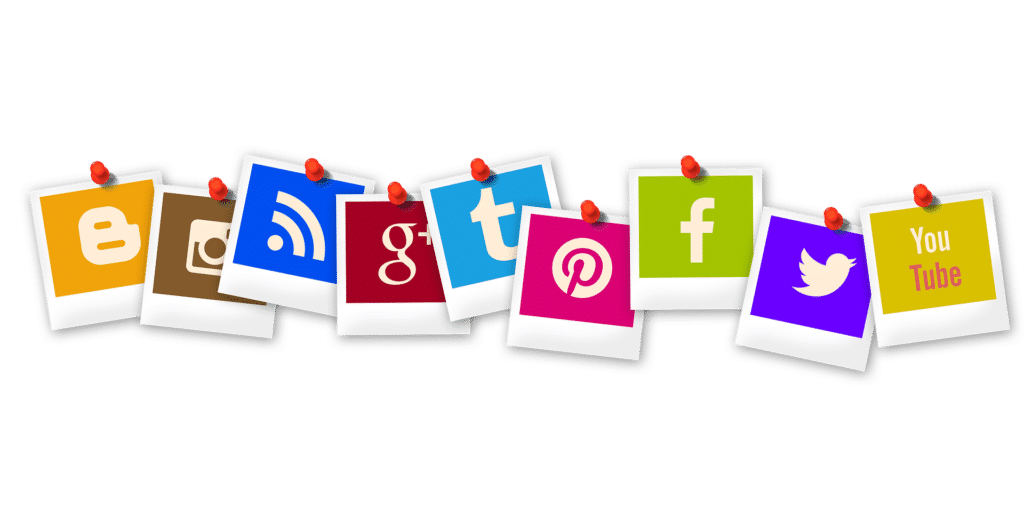 Social media is the biggest culprit in the rise of nomophobia. So, while creating a new course, I delete my social network applications like LinkedIn, Instagram, and Facebook.
I used to open them mechanically without even thinking about it (especially on the toilet 😉). Deleting them breaks this habit. I recommend at least 21 days. This is a very difficult exercise, as we have become incredibly accustomed to reading about people's lives and watching silly videos online.
You can always log in on your PC in an emergency, which is much less addictive.
Tutorial: Uninstall all your social network applications 🗑️
5) Apps limitations in the evening and the morning
On my iPhone, I block the vast majority of my apps from opening between 9:30 pm to 12:00 am, to avoid getting caught in the dopamine whirlwind.
Especially emails, WhatsApp, messengers, etc … I sometimes activate them manually, but I have to click a button, which makes me ask myself the same question every time : should I ? It is also important not to fall asleep looking at your screen : we've all been there ! We get to bed early, then the next thing we know, it's 2 o'clock in the morning, and we are googling 'why do cats have whiskers' ? 😹
If you wish to stop your apps from keeping you up at night, here is what to do :
iPhone tutorial here
Android tutorial here
6) No WhatsApp at work
I no longer use WhatsApp to communicate with my team. Instead, we switched to Slack (equivalent to Teams) to avoid mixing pro and personal lives (except for personal emergencies) and taking out our phones too often.
Non-sponsored links:
7) Black and white screen
I set up a shortcut: by clicking 3 times on the power button, my screen becomes black and white. This makes it much less attractive, especially at night. It will quickly get you bored and needing some sleep ! 🛌
This is what it looks like :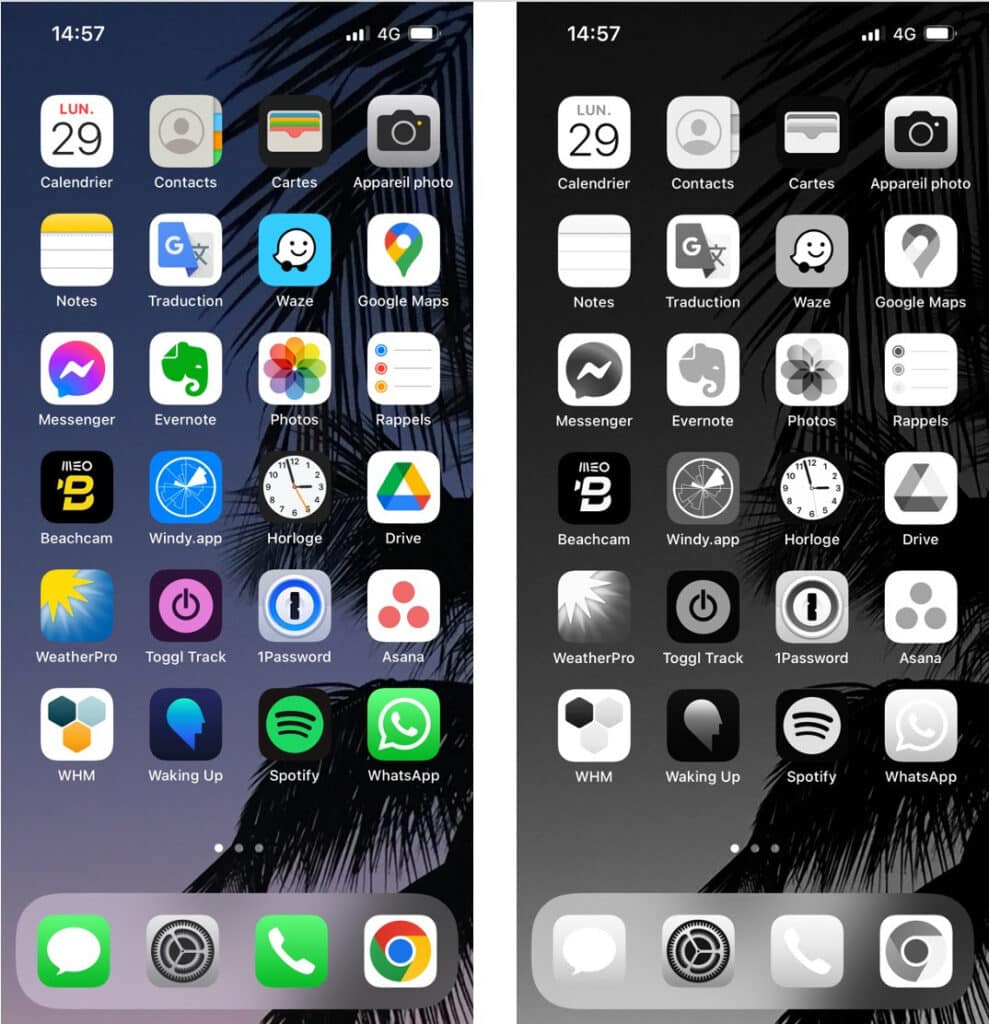 iPhone and Android tutorials here
8) Use night mode 🛌
From 6:00 pm to 8:00 am, my phone automatically reduces the brightness and the blue lights, not to impact my sleep. I also do this on my computer.
iPhone tutorial here
Android tutorial here
9) Don't wake up with your phone anymore
Bad habit for years : I used to use my smartphone as an alarm clock ⏰. But when I pressed "STOP," I immediately found myself with my phone in my hands, ready to crack.
I bought a 'sunrise' alarm clock, but the sound was terrible, and I couldn't choose my favorite music on Spotify.
I finally found the solution. I can use the alarm clock on my SONOS speakers while connecting them to my Spotify playlists. Plus, I can launch a playlist to wake up quietly in any room of my apartment and start my morning routine ! Here is how to do it :
Alarm clock tutorial if you have Sonos speakers (not sponsored)
10) Ultimate solution: Have a 2nd old phone
These actions were adequate, but not enough for me for one main reason.
I like to listen to music and focus on sounds (Alpha) to concentrate at work. The problem is that I need my phone to listen to it, and with my phone in front of me, there are too many temptations… 😈
I found the ultimate solution: Having a second phone (or a tablet).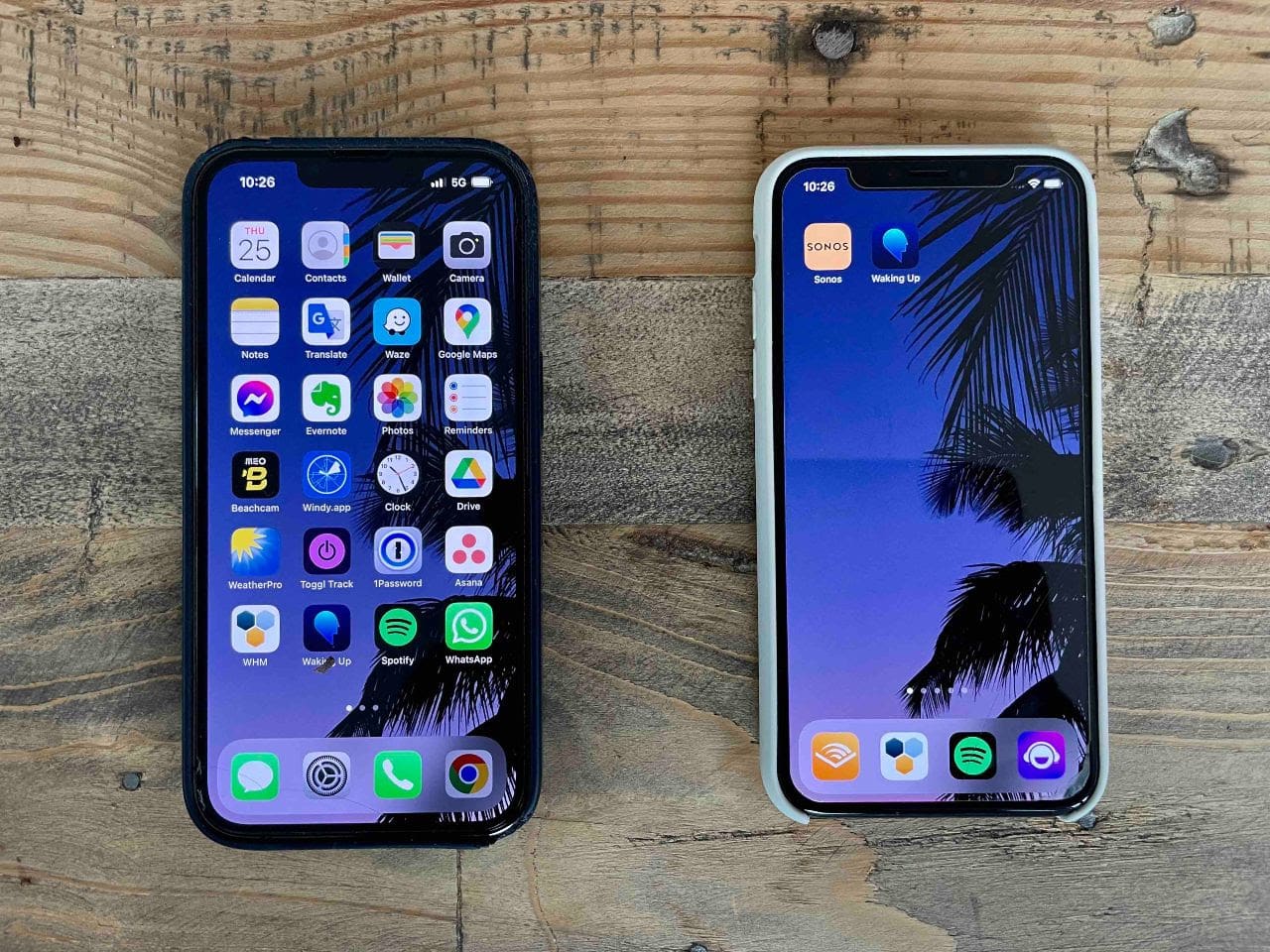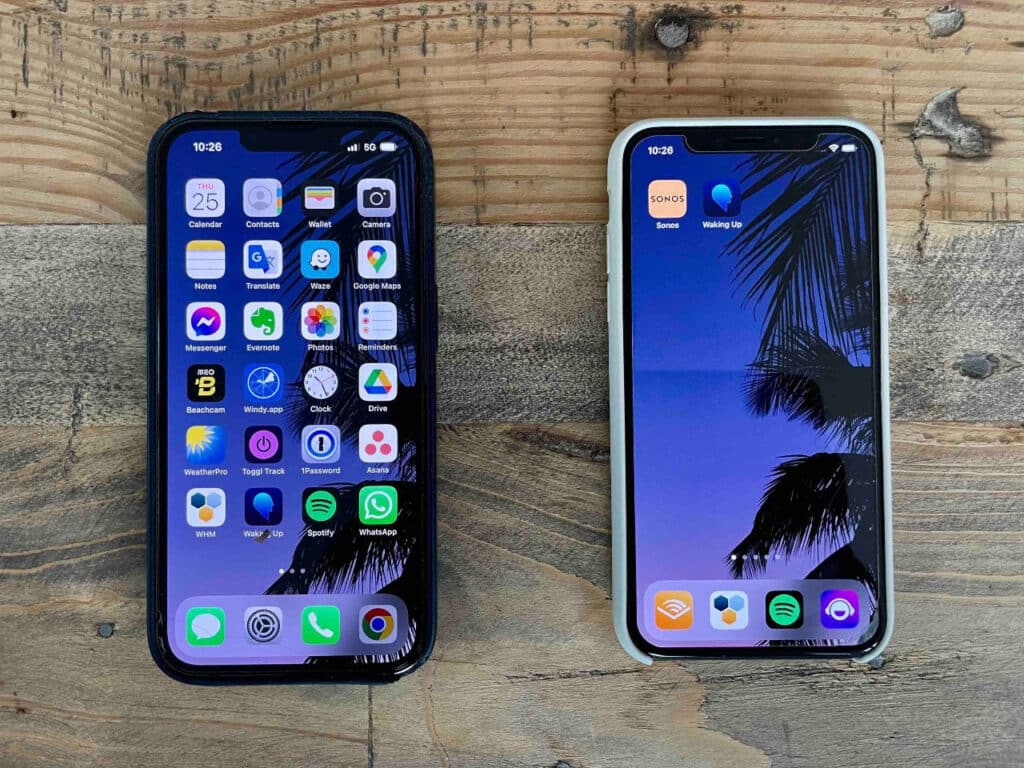 I took out an old iPhone, and I deleted 100% of the apps except :
Spotify (music 🎶)
Brain.fm (concentration sounds 🔊)
Audible (audiobooks 📖 )
Sonos (alarm 🔔)
Waking up (meditation 🧘)
Wim Off (breathing exercise 🫁)
That's all …
When I finish my day, I charge my new iPhone in a closed cabinet on airplane mode. Then, I get my old white iPhone and spend the evening with it. In the morning, I wake up without any possible distractions and start my morning routine with only 6 apps on my phone.
I dedicate the morning's work to the subject that requires the most concentration: Research, creating tools/training, reading, thinking, etc …
I only take out the other smartphone at lunchtime once the most critical work is done.
What about you? Are you as addicted as I am?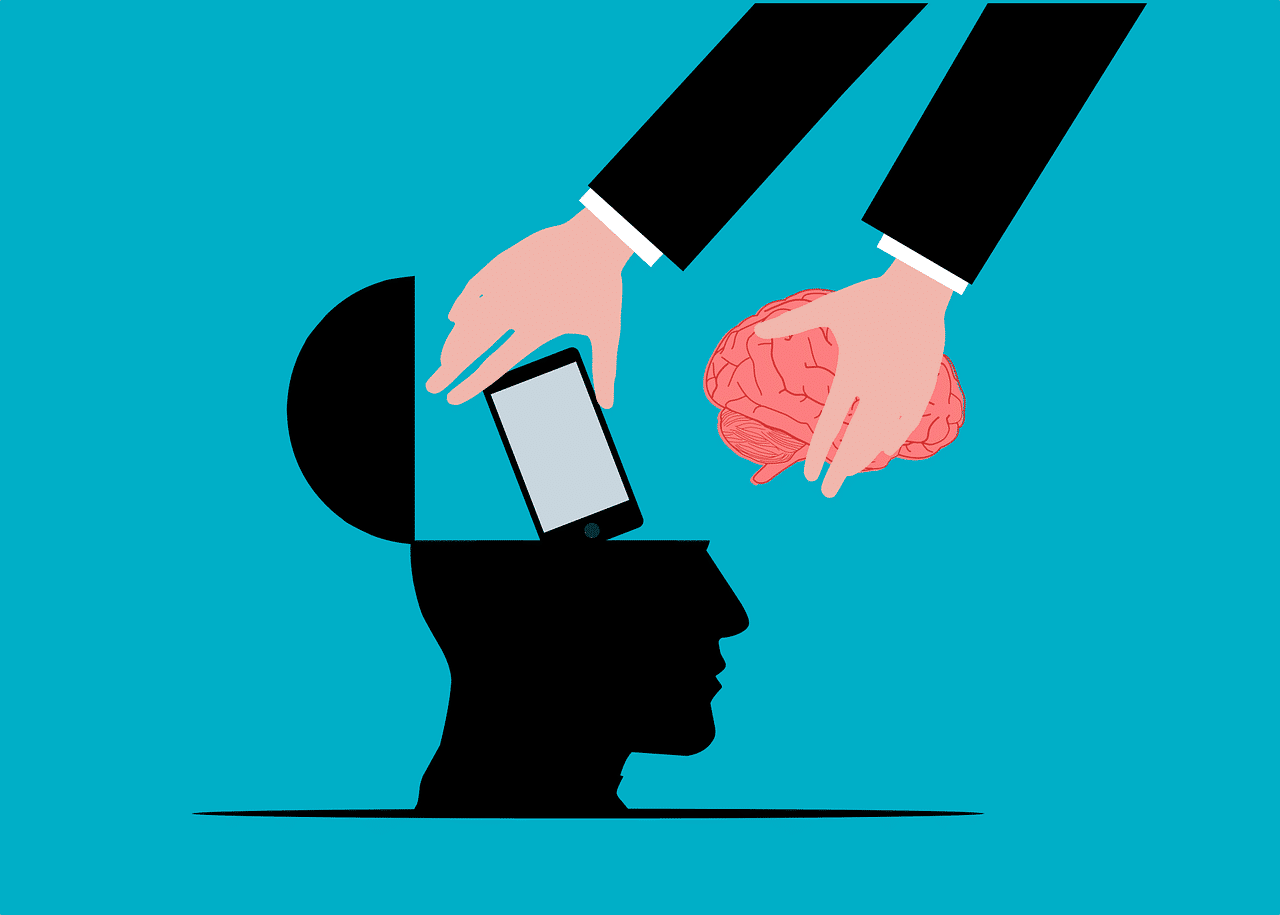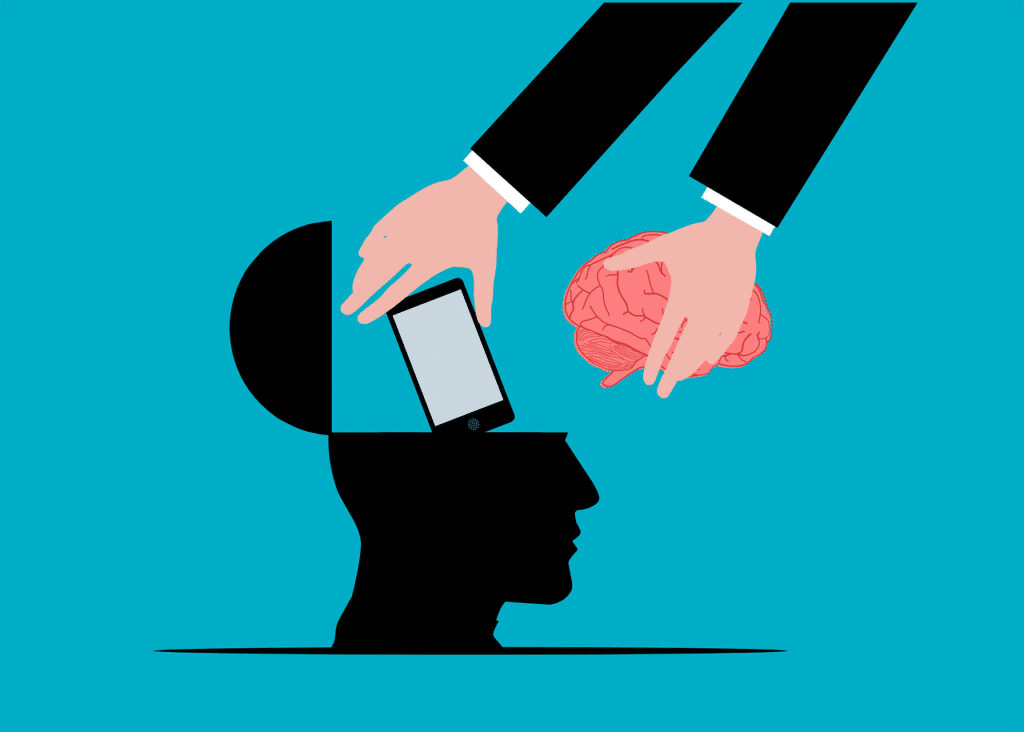 Which technique will you try?

If you don't start immediately, you will most probably forget this message in a few minutes.

I challenge you to try at least one technique this week that can radically change your quality of life (personal and professional) to beat nomophobia.
Good luck, and remember to disconnect 🔌
Founder of AbcSupplyChain | Supply Chain Expert | 15 years experience in 6 different countries –> Follow me on LinkedIn