Are you efficient enough with Excel?
Most people think they can master Excel but they do not exploit the potential of this tool at all. How many times have I seen colleagues manually report data and waste considerable time when all this can be automated and optimized? How many times have people come to me for advice on how to do this or that task when the answer was right in front of them? Most people think they can master Excel but they do not exploit the potential of this tool at all. How many times have I seen colleagues manually report data and waste considerable time when all this can be automated and optimized? How many times have people come to me for advice on how to do this or that task when the answer was right in front of them?
Excel can sometimes seem unaffordable and frustrating at first glance, but it is important to go beyond that and get to the heart of the matter because using Excel effectively can be more than useful to you in business, whatever your function.
(How to Become Efficient with Excel Video / Please activate the automatics subtitle in English)
Why using Excel to manage your supply chain and inventory?
1) Excel is a worldwide tool
Most companies use Excel on a daily basis and it has become essential to master this tool optimally. 1.2 billion people worldwide use Microsoft's Office suite, including 1 billion for Excel. It has almost become a universal language. For example, there are almost as many people who speak English as there are Excel users today.
2) Low competition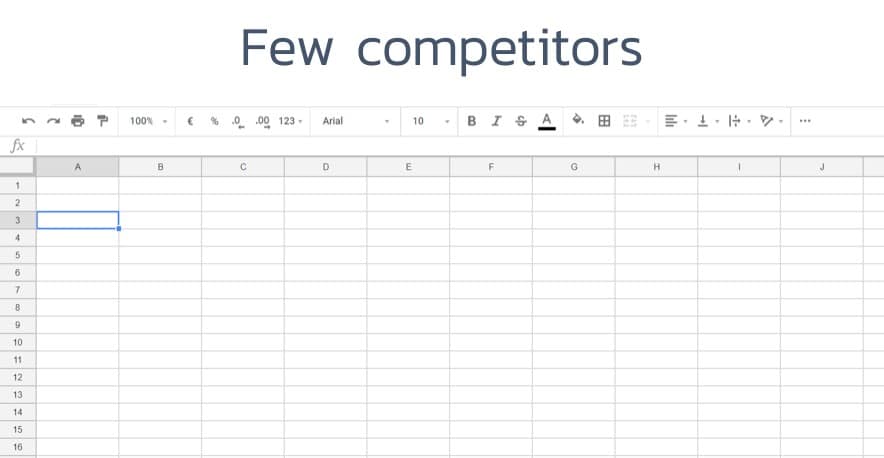 Google spreadsheet, the main competitor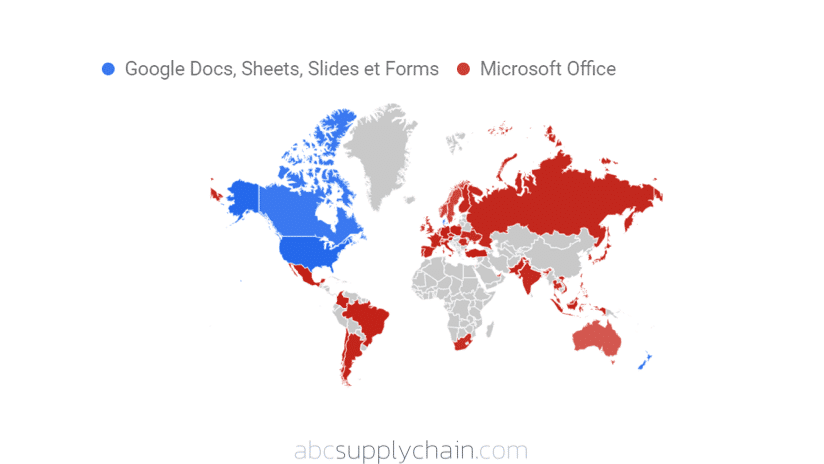 Then, it turns out that Excel has no direct competitor, or that they are far from reaching its level of development. Open Office, a free and lightweight version of Excel or Google SpreadSheet do not have the same advantages. The Google Suite including Google SpreadSheet has made part of its delay but remains mainly used in the United States, unlike Excel used worldwide.
However, when we compare the Google Sheet to Excel, especially in terms of search volume, we see that Excel remains far ahead. Google Sheet has advantages, especially in project management, when working with several people but not yet to manage and analyse a large volume of data.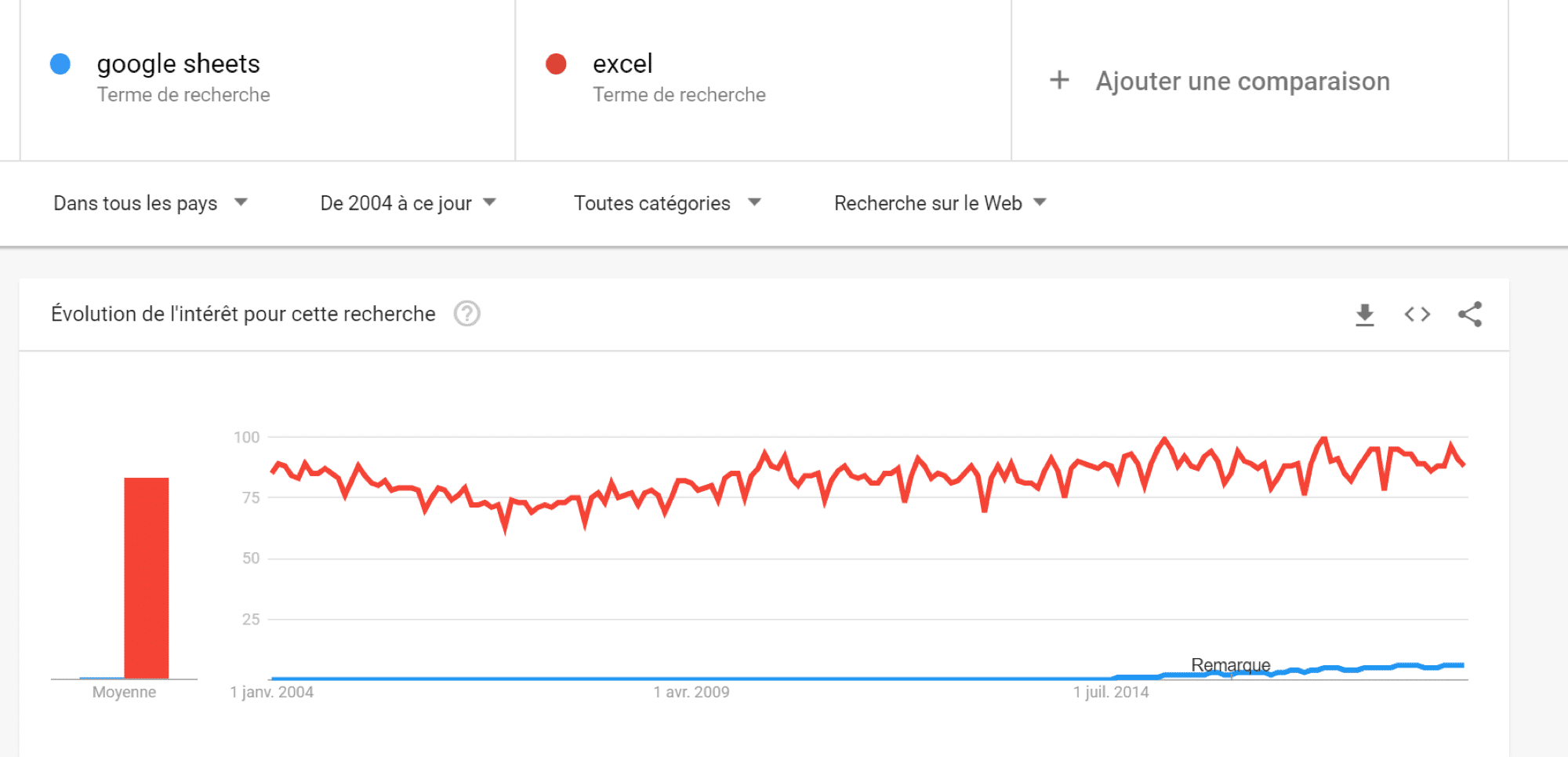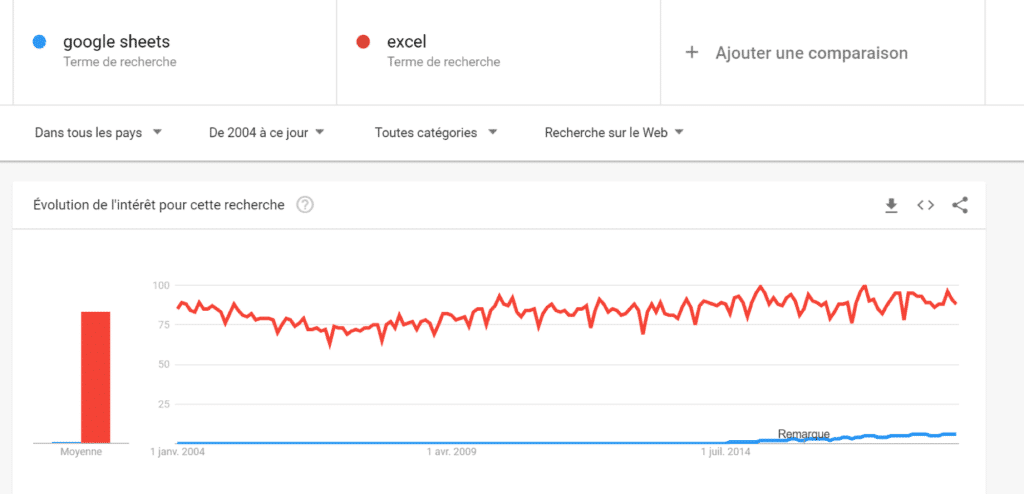 However when it comes to using more advanced functions to increase efficiency, Excel takes over. In addition, Google Sheet has changed very little in recent years. Excel will undoubtedly remain the reference tool for the next 10-15 years.
3) Microsoft Excel doesn't evolve much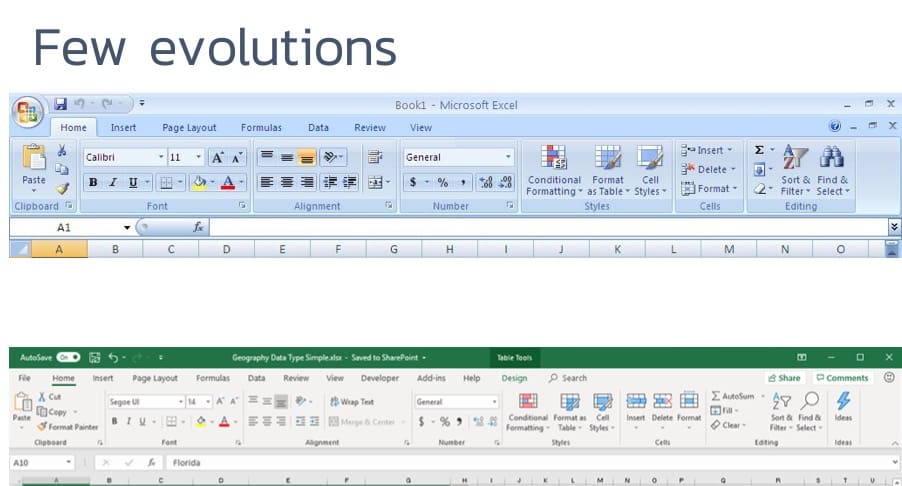 Indeed, Excel has not changed in terms of interface and compatibility in recent years. If you master Excel today, there is no reason why you should not master it in 10 years, and your 2013 version will still be compatible with version 2019. You only have to train once for the rest of your life.
Excel is also becoming more and more powerful in terms of data. Since 2007, Excel has made it possible to use up to 1,048,576 rows and 16,384 columns, which is more than enough, even for large databases to analyze. The only limit is the power of your processor to perform the calculations. However, there are ways to get around this.
4) Excel automates tasks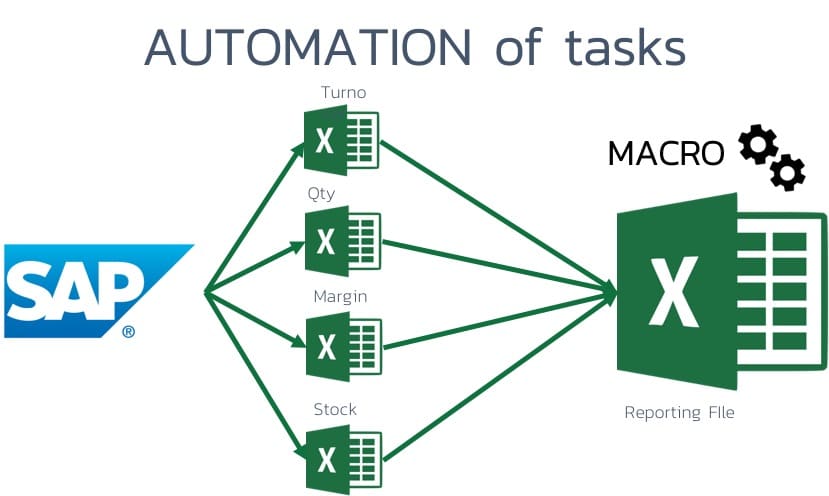 Excel allows you to automate tasks. The most classic scheme is the following: the company has an ERP or Inventory management software from which it is necessary to extract the data (CA, Qty, Margin, Stock…). This data will then be opened, analyzed and consolidated in Excel macros. Yet few people master these macros. But I explain everything to you here and it's not that complicated.
5) Excel is highly flexible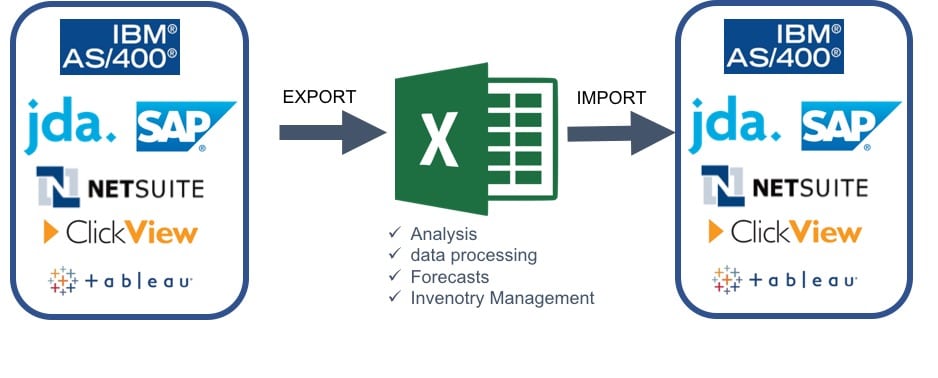 Excel is indeed very flexible. Unlike the most well-known ERPs (SAP, jda, IBM AS/400…), anyone can manipulate Excel as long as they have the data. No computer or other authorization is required to access the data and calculations, unlike previous software. This is why these ERPs always allow you to export their data as Excel files.
6) Excel starts using Artificial Intelligence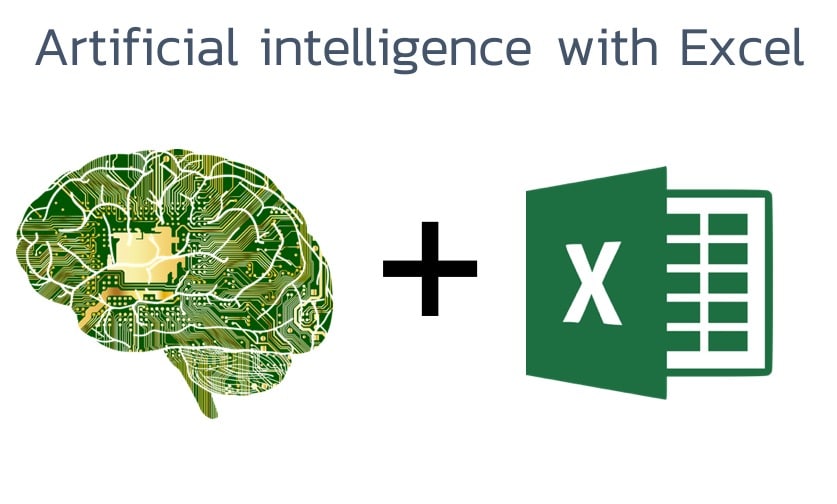 If it does not change the way it works, Microsoft is always looking for new tools to add to its program, such as artificial intelligence.
7) Mastering Excel will surely boost your career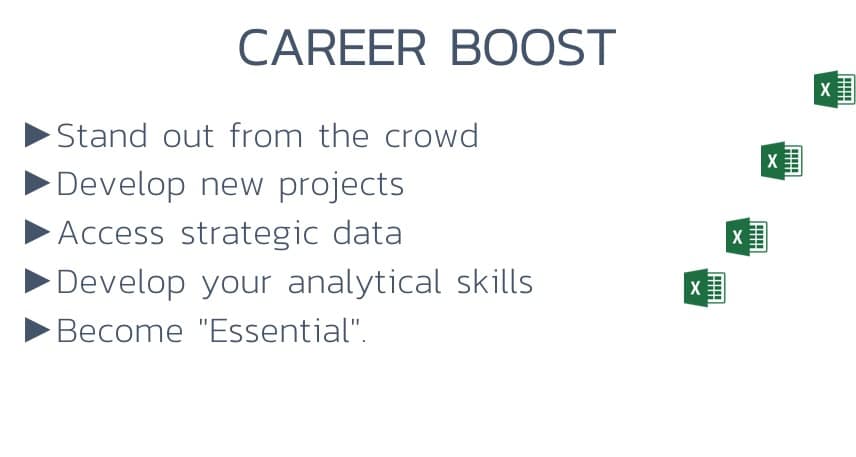 Last but not least, Excel is a real career accelerator, especially in Supply Chain. Today few people really master Excel. By mastering Excel, you will stand out clearly from your colleagues, you will be entrusted with new projects, new strategic data, new strategic capabilities, and therefore more responsibilities. You're going to make yourself indispensable.
I will take my personal example here: in a first company, I started playing with Excel, developing some macro files and the company really appreciated it. She gave me more responsibilities, I developed more analytical skills, I met more people and that's what allowed me to progress much faster in the company.
6) Even the big data leader Amazon needs Excel skills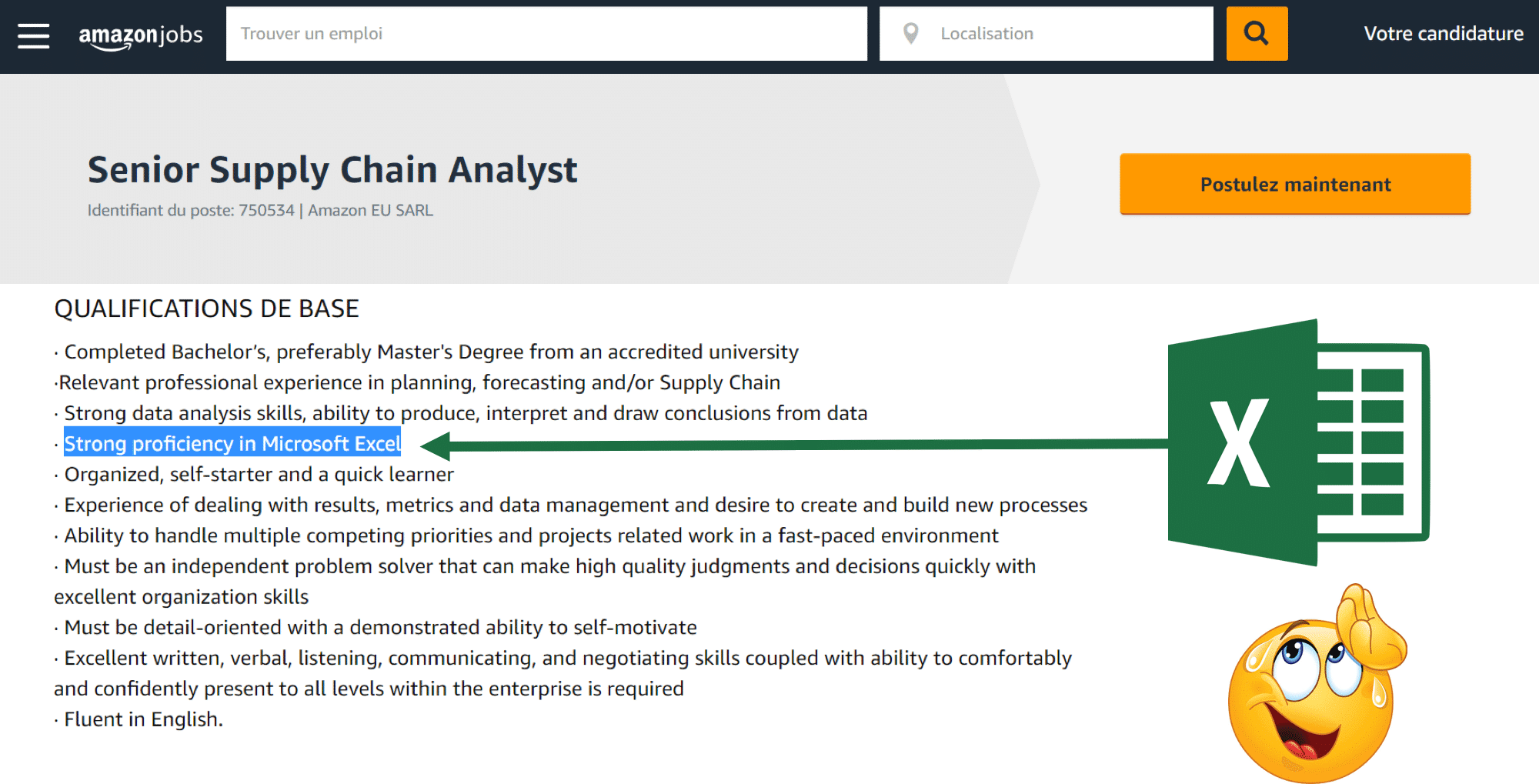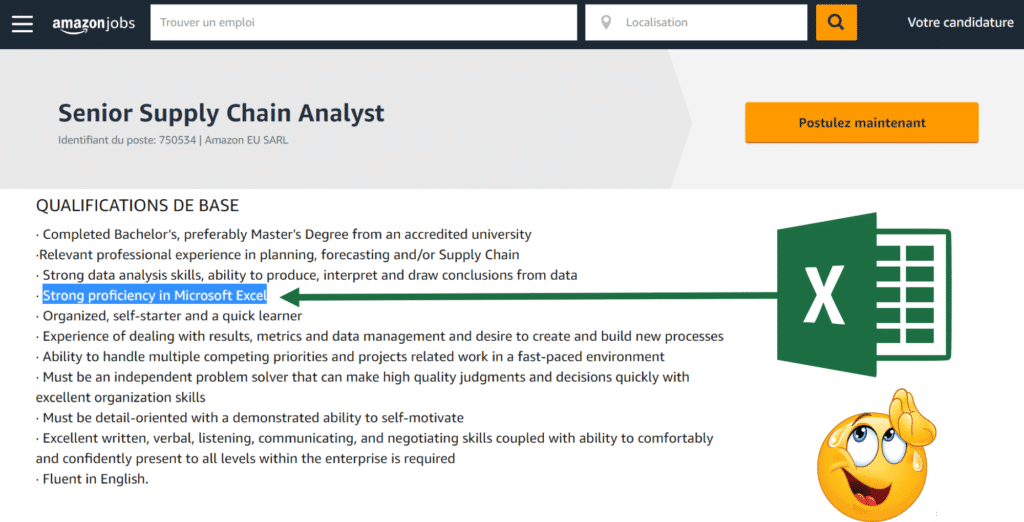 One last interesting point: when you look at the qualities required on Supply Chain job offers from a company like Amazon, which invests a lot in new technologies, the 4th point that appears is "Strong proficiency in Microsoft Excel" or "Advanced mastery of Excel". So even the most technologically advanced company continues to recruit talent with strong Excel capabilities.
How to develop your Microsoft Excel Skills : 5 ways
1) Practice, Practice, Practice
First of all, there must be a need. Without needs, without a project to build, you cannot practice concretely. This is what is missing, especially at university or school.
The more you practice, create Excels, the more you will recognize construction patterns and patterns and find faster ways to achieve your goals.
So practice as much as you can everyday.
2) Google is your best friend
There are dozens of tips and videos explaining the most basic functions of Excel. For example, I had a lot of people coming to me asking me very simple things that they would have found in 2 clicks on Google. Obviously, there is not too much structure, the information can sometimes be a little loose, but that's for example how I learned at the beginning before I did much more advanced training.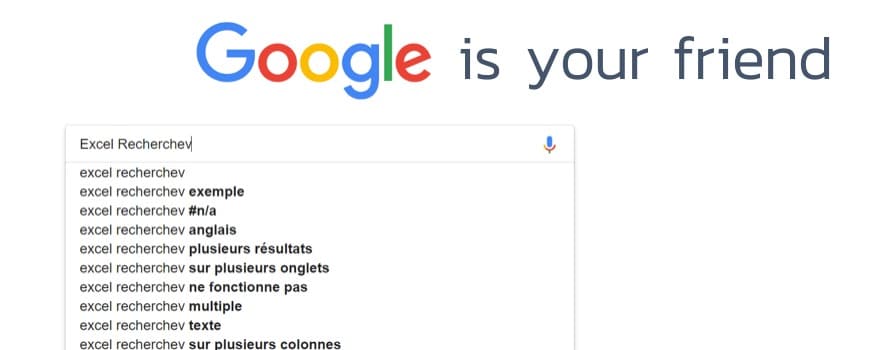 3) Build and start new Excel projects
I advise you to carry out ever more ambitious projects in your company. For example, you can propose to streamline or automate your processes and dashboards in order to add value to the company. This is something that is generally well-received by your superiors.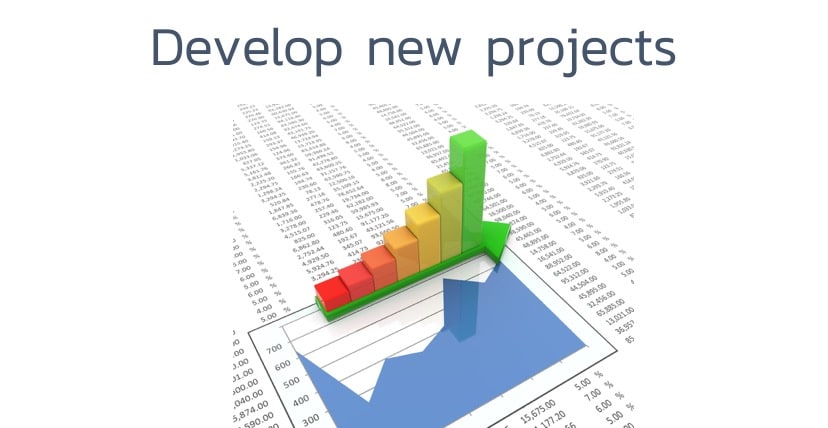 4) Refuse repetitive tasks
An important point to become effective in Excel: you must absolutely refuse all repetitive and time-consuming tasks. Today, there are many people working manually on Excel and it is a waste of time. When I was working in Malaysia, my mission was to automate the task of 2 people who managed a warehouse manually on Excel. So I observed how they worked and then created Excel macros that processed the data, which automatically managed sales and purchase forecasts to process the entire sales and purchase process in 1 click per week.
5) Join our new course to become a SCM Excel Expert
We have developed a new online course that includes everything you need to know to develop your Excel skills, facilitate your work, become more productive and achieve your career goals.
It includes essential Excel functions, techniques to automatically open and analyze your Supply Chain or Inventory Management data, commented examples, how to use Excel Macro to automate your task etc …
Join our new SCM Excel Expert Course here
Founder of AbcSupplyChain | Supply Chain Expert | 15 years experience in 6 different countries –> Follow me on LinkedIn