While I was travelling in China to Guangzhou, I wanted to share with you an e-commerce logistics experience. There are a lot of talk about the very fast Amazon deliveries in less than 2 hours however in China, it's going much faster.
(Express Delivery in China : Alibaba vs WeChat video / Please activate the automatics subtitle in English)
To conduct this little experiment, I went to a friend living in Guangzhou from where we placed 2 orders at the same time and we will see between the two big Chinese groups that are Alibaba and WeChat (Tencent Group) who will be the fastest to deliver a similar order and if the delivery is faster than in Europe/US.
We ordered similar fresh products from Daily Fresh, a WeChat application and from an Alibaba application.
Before I saw who will win between Alibaba and WeChat, I just wanted to get back into the e-commerce market in China.
Ecommerce Market in China
As you can see from the diagram below, China has become the world's largest e-commerce market with more than $760 billion, well ahead of the United States and Europe.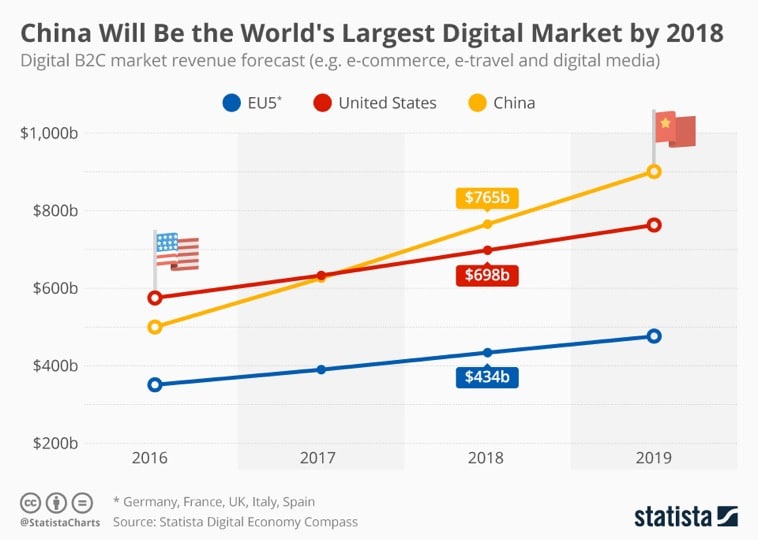 If we look at the different logistics players, we can see that Alibaba largely dominates the Chinese market with more than 58% of the market share. Then you have JD.com, which partly belongs to Tencent and various groups, including Amazon, which has less than 1% market share in China, which is really ridiculous compared to its domination, particularly in Europe and the United States.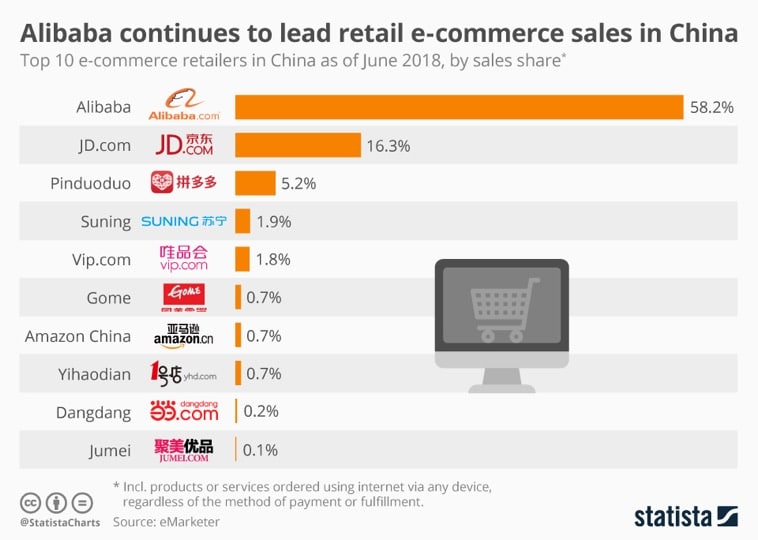 Alibaba Group
Alibaba was founded by the famous Jack Ma and was initially a platform for foreign companies that wanted to find suppliers in China. But Alibaba has grown very quickly to create Taobao and TMALL, which are the main e-commerce platforms in China. Alibaba also created Alipay in 2004. Alipay was at first a kind of Chinese Paypal that gradually added a lot of applications in its operation so that today you can do everything on Alipay. You can pay, you can order a taxi, buy medicines, etc…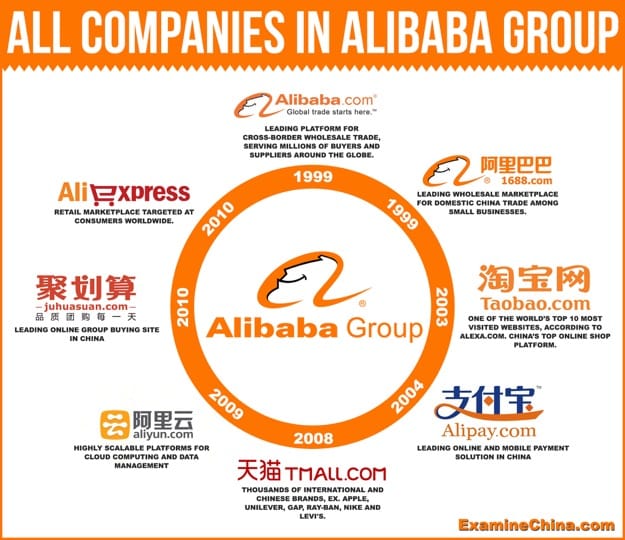 Tencent Group (WeChat)
On one side you have Alibaba and on the other side, you have Tencent who is the second-largest Chinese group, led by Ma Huateng who is also nicknamed Little Jack Ma.
Tencent was initially well known in video games and social networks, especially through its WeChat application. WeChat has really become an essential application in China to communicate with your family and friends. Among these mini-programs, 18% are e-commerce apps.
If you look at the following image, in the United States, you need more than 30 applications to lead your social life, transfer money, book a taxi, etc… While in China all these applications which are all very well known are all grouped in WeChat. You really have a war between two well-known applications: on the one hand the Alibaba Alipay application and on the other hand, you have Tencent's WeChat application.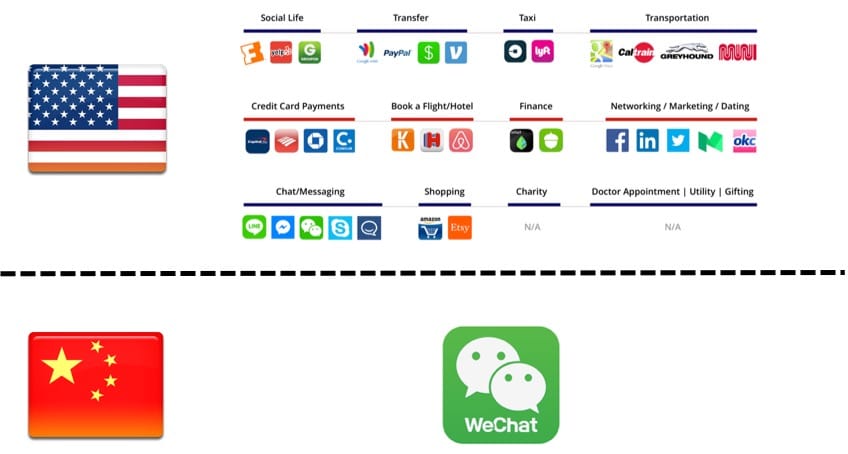 2 test
orders

in Guangzhou :

Let's go back to our comparison and our orders between the Alibaba group and the group that owns WeChat.

11mn after the order, Alibaba sends an SMS to inform that the delivery person has just left. We can follow his position in real-time on his electric bike (mandatory).

After 36 minutes, the bell rings, who will be the 1st Alibaba or WeChat? It is Alibaba's delivery man who arrives at the door in less than 40 minutes. The WeChat delivery person arrives about ten minutes later, in less than an hour, with a slightly larger order. If he had arrived after one hour, we would have earned penalty points on a future order.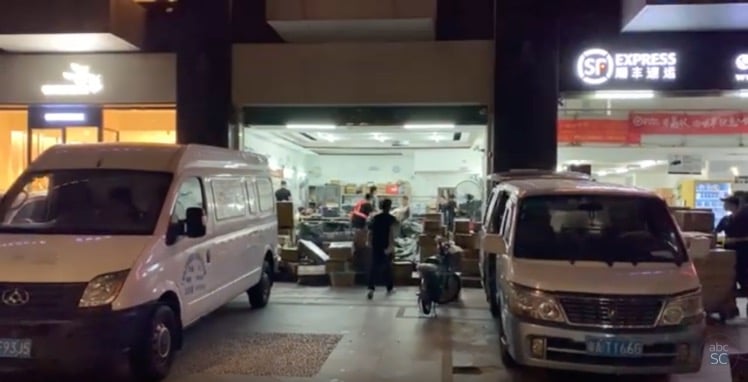 To enable these express deliveries, these companies have opened many small urban distribution centers, which makes it possible to have extremely fast deliveries with transport such as motorcycles or small vans, all of which are electric.
Conclusion Alibaba vs WeChat

In conclusion, in our order, it was Alibaba who was the fastest. WeChat's performance should be put into perspective because it remains impressive in terms of delivery time in Europe, for example. Every time I come back to China, I am always impressed by the speed at which China is investing and innovating in logistics and e-commerce.
Founder of AbcSupplyChain | Supply Chain Expert | 15 years experience in 6 different countries –> Follow me on LinkedIn