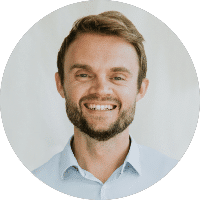 Your Instructor & Founder of AbcSupplyChain
It's been 15 years that I have faced inventory management and supply chain challenges.
I've been in positions such as Supply Chain Manager, S&OP Manager, and Supply Chain Director in France, Malaysia, Brazil, Australia, and Portugal.
In sectors such as manufacturing, retail, and consumer goods.
In each of my positions, I have:
Reduced inventory between -10% and -40%
Improved the service rate between +1 and +10 points
Automated/Simplified inventory management on hundreds of thousands of products
With ERP/WMS, or with Excel
I've also transformed small businesses and multinational corporations by optimizing their inventory management as a consultant in various sectors.
On all of my positions and projects, I have reduced inventories by more than $700 millions for my companies and clients. Several billions considering the hundreds of members trained by this method.