Boost your Supply Chain Career
Best pieces of advices & Strategies to boost your Logistics & Supply Chain Career: Diploma, Degrees, Certification, Skills, CV, LinkedIn, SCM Jobs
Boost your career: Fundamentals
Boost your career: IT Skills
Discover the latest Supply Chain innovations
Blockchain in Supply Chain has many applications: Traceability Combating fraud Verification/Audit systems But what are some concrete examples of Blockchain implementations? ...
Very often, Excel serves as an intermediary between information systems and users. However, another tool has been in the news a lot in recent years: Python. Some Supply Chain professionals are using it daily to analyze their ERP data...
Discover the 10 Trends and Innovations in Supply Chain & Logistics in 2020. AI, Machine Learning, Demand Planning, Robots, Trade War, ...
Discover the Secrets of the Supply Chain & Logistics of AMAZON : Figures, Warehouses, Expansion Strategies, Innovation, Drone, Transport, Robot , AI...
4 technological innovations transforming our Supply Chain: Artificial Intelligence / Machine Learning, Chatbots, Augmented Reality (AR), Logistics Robots
Fast-track your career: SCM Accelerator
Join our SCM Accelerator program to learn the best advice, strategies & mindset to boost your Career in Supply Chain & Logistics
Supply Chain & Logistics have evolved enormously in recent years with many new trades, innovations & technologies. This transformation requires mastering new skills and tools that did not exist just a few years ago.

I admit that I was not sure in which direction to go at the beginning of my career in Supply Chain, but I had the chance to work with smart people which allowed me to have a rich and fast career in 5 different countries.

I was notably SCM Consultant, Supply Chain Project Manager, Supply Chain Manager, S&OP Manager and Supply Chain Director.

My goal is to share with you all of my advice, strategies and mistakes to allow you to have the most rewarding career in Supply Chain & Logistics.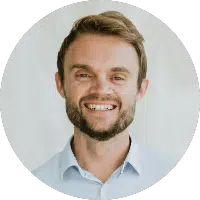 Receive my private SCM email
Get my best Tools, Excel , Strategies, Career Advice in my exclusive newsletter
Your email will remain confidential